It was only on Tuesday that Britney Spears was bemoaning the chilly British weather so you'd think that she would have invested in some warmer clothes by now, but evidently not.
The singer has taken the plunge in a daring dress, baring a big dollop of side boob to the chilly elements.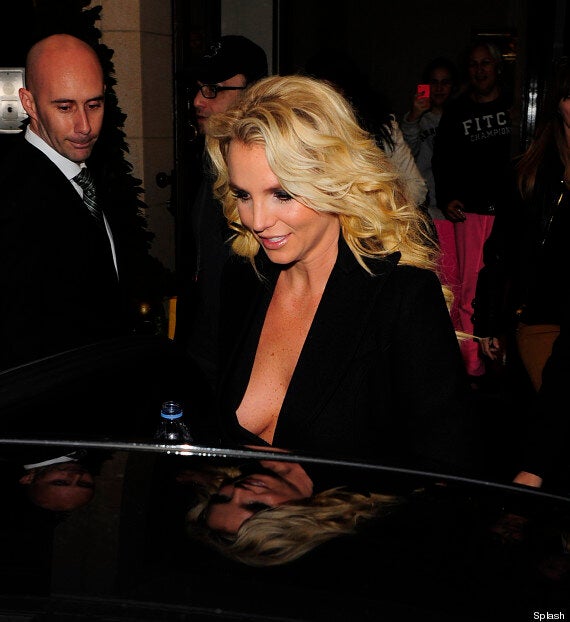 Britney Spears bares her sideboob as she heads to film Alan Carr's 'Chatty Man'
Britters was spotted leaving her London hotel on Wednesday night in the flesh-flashing number, as she headed to film Alan Carr's 'Chatty Man'.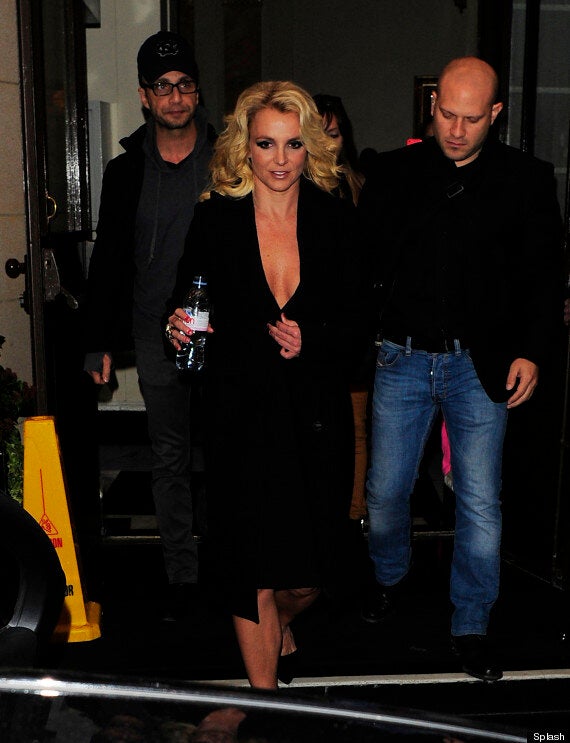 Britney didn't cover up despite complaining about the cold Britsh weather earlier this week
The singer - who has been in the UK to promote new single 'Work Bitch' - filmed an interview with the comic, which is set to air on Friday.
She tweeted after the recording: "Long day here in the UK :) Can't wait for u all to see what @AlanCarr & I did for @chattyman!! Make sure u tune-in on Friday!"
After welcoming Brit onto his sofa, Alan also tweeted: Thank you @britneyspears hope you had as much fun as I did #chattyman."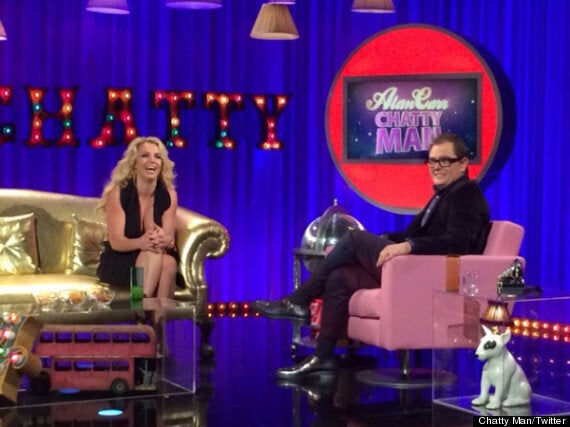 Britney filming her interview with Alan Carr
She later tweeted: "Headed back to the states… sad my visit was so short London! Hoping I'll be able to visit again soon XO."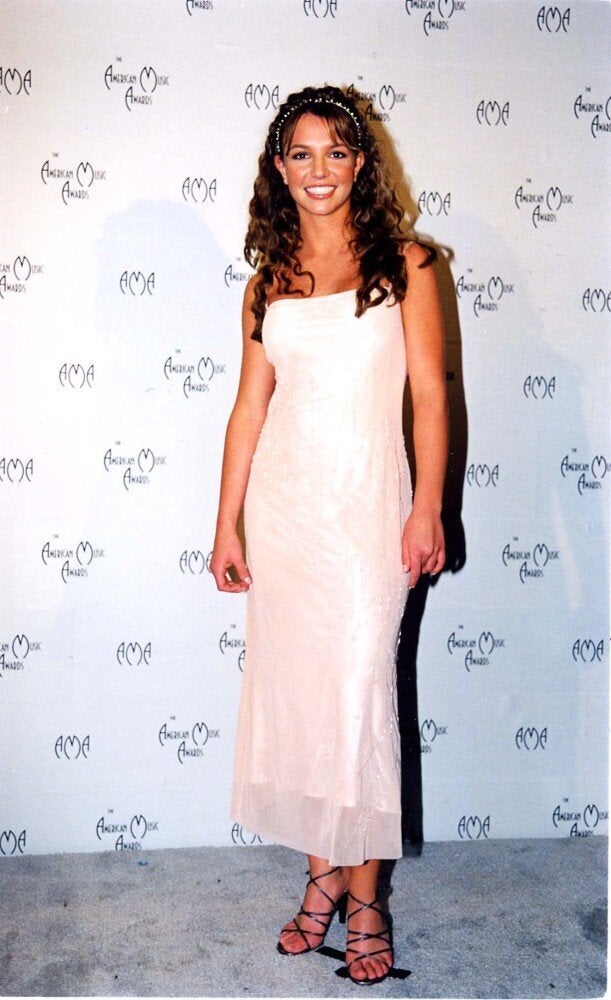 Style Evolution: Britney Spears