These terrific photographs reveals man's best friend, whether it's looking through a pint glass, running through water or sitting pensive by a wall. All are entrants in this year's Dog Photographer of the Year Competition run by the Kennel Club, which was won by Roger Sjolstad from Norway for his stunning picture of a Great Dane and a young girl running through a river (see slideshow below).
More than 8,000 pictures were submitted to the judges, with other winners including: Richard Shore from Cardiff, who won the 'Dogs at Play' category with an image of a Border Collie jumping; Susan Stone Amport from Switzerland, whose photograph of a Pointer contrasted against everlasting fields won 'Dogs At Work'; Ali Trew from Fingringhoe, Essex, who won the 'Puppy' category with an image of her Hungarian Vizsla; and Philip Watts from Radstock, Somerset, who won the 'Dog Portrait' category with a close up of a Cocker Spaniel.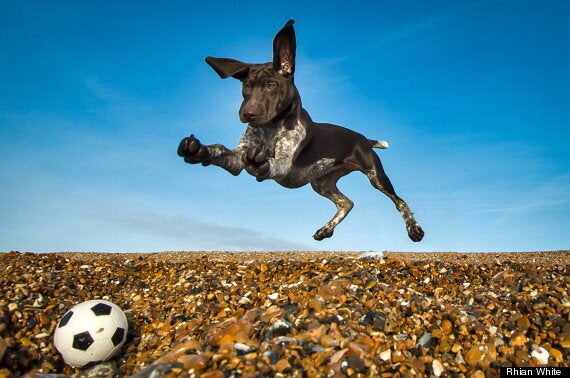 Rhian White's snap of 4-month-old Coco playing on Lancing beach gained a runner up prize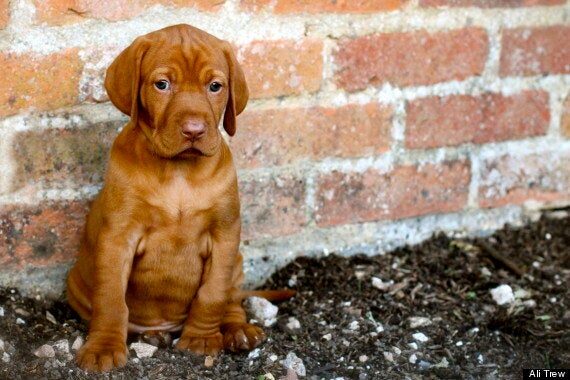 Ali Trew from Essex took this picture of her Hungarian Vizsla puppy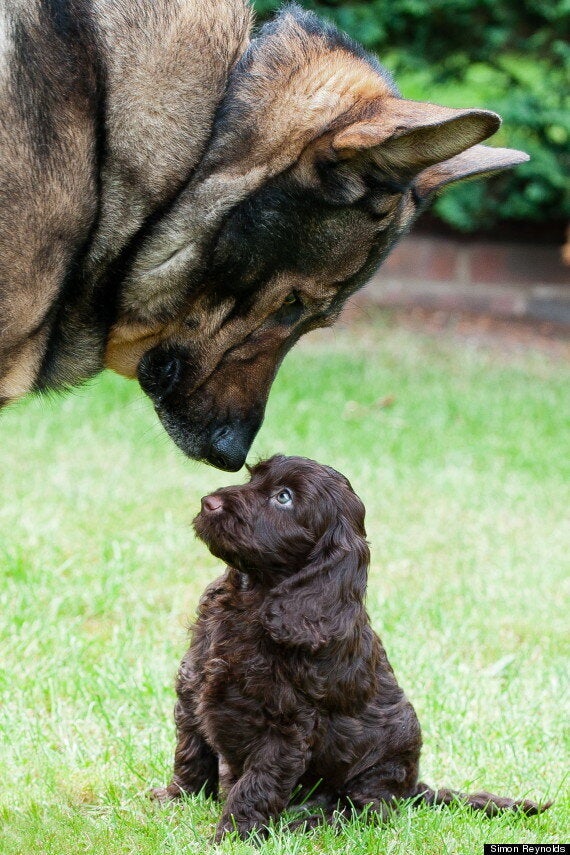 German Shepherd police dog Harry comforts Archie the puppy on his first day home
Speaking about winning the competition, Sjolstad said: "The photograph is of our ten year old daughter, Tea with our dog Robbie and was taken at a lake near our home outside of Oslo.
"This photo was absolutely not planned, my wife asked me to bring my camera to take a few shots of the dog swimming. My young Dane had never been near water before this evening, so I was quite surprised when he took off into the water and he just ran, ran, ran! He really enjoyed the water. Tea joined him and together they started running towards the shore and there I was with my camera – at the right place at the right time.
"I have always found photography very interesting, I had a darkroom in our basement by the age of twelve but it really took off a few years ago when we inherited three Great Danes and I now combine my biggest interests: dogs and photography."
All of the winning images will be on display at Discover Dogs, which takes place at Earls Court on 9th and 10th November.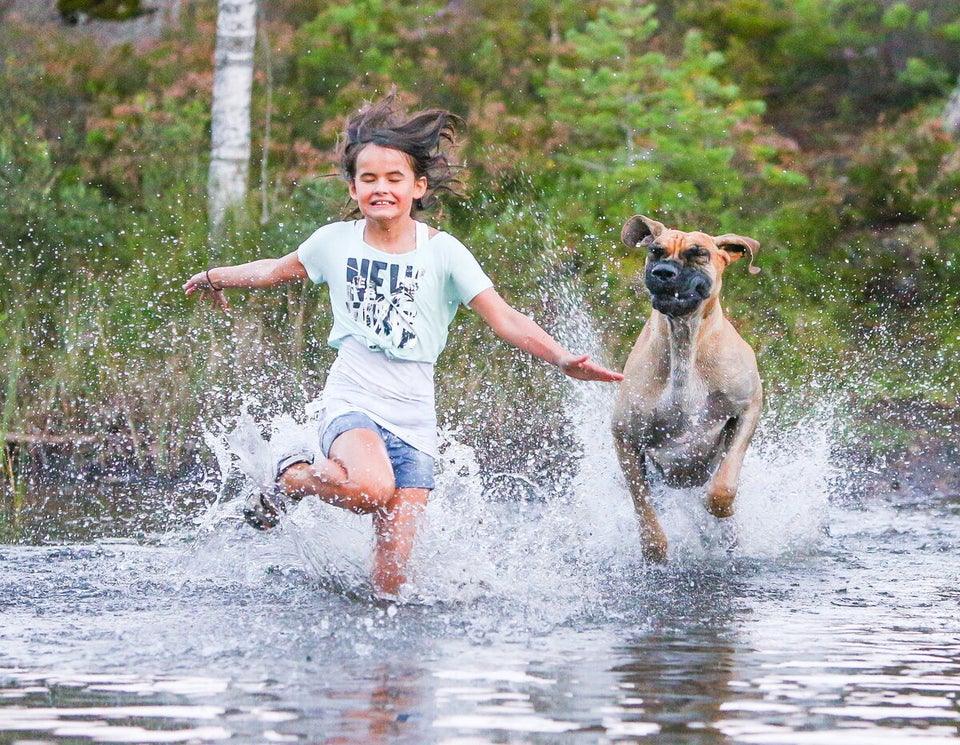 Dog Photographer Of The Year 2013
Popular in the Community