Almost a quarter of men who are either getting a divorce or considering splitting up with their partners were influenced by a friend's relationship demise, a survey suggests.
Twenty three percent of British men who are divorced or considering a break-up admit their decision has been swayed by friends who were already separated or divorced themselves, according to a small poll.
And 15% of women who had considered a break up were inspired by their newly single friends, the Co-operative Legal Services survey found.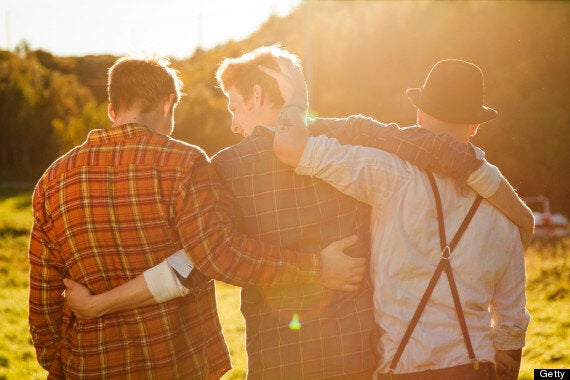 Of the 166 men and the 288 women who were divorced or considering it, 16% said their friends' break up made them realise that they had many of the same problems in their own relationship.
And one in 10 admitted that they wanted the same happiness as the newly single people they knew.
Story continues below the slideshow:

What You Should Never Say To Someone Who's Remarrying
"It's human nature to look to others for reassurance when it comes to relationships," said Christina Blacklaws, director of policy at the Co-operative Legal Services.
"When one couple splits up, others often notice the cracks in their own relationship, leading to a ripple effect throughout a social circle or family.
"If it does reach a point where divorce or separation is the only option, it's important to remember that all relationships are unique.
"We encounter many people who expect the same divorce process as their friends, but quickly find that their situation is very different."