Spotty teenager syndrome bypassed me completely; instead my skin decided to cause havoc when I was 25. What started off as the occasional spot soon turned into breakouts on my forehead whenever I was stressed, followed by a bout of adult acne that was quickly squashed by going on the pill.
Since then, my skin and I have not always been on the best of terms, and now that I'm in my 30s, it's not improving. The spots, when they do flare up tend to pop up in the same place, and usually, I try and get rid of them as quickly as possible by trying to pop them. Disgusting, I agree.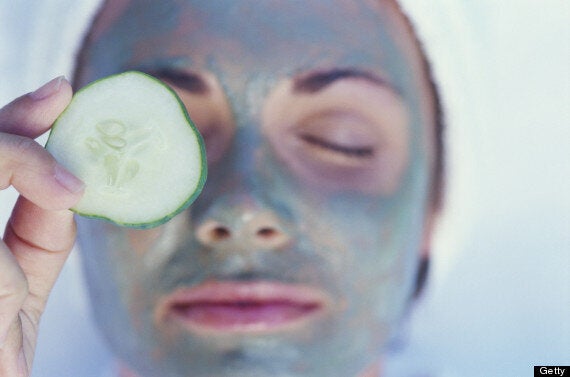 I've also noticed an increase in sensitivity, and after a recent bout with exfoliation left me with a forehead that looked like an angry dartboard, I made an appointment with skin expert Donna Glazer.
Donna doesn't just fix your skin temporarily by doing a nice facial that gives you good skin for a few hours, I was told. She goes a bit deeper to find out what the root of the problem might be.
Since I've been trying to solve the issue of my problem skin for a while with no real resolution, I'm hopeful but also mildly cynical as to whether this is actually going to work.
I made my way to the Face It clinic where Donna operates from, and as she sits me down and talks through my skin history, I quite like her no-nonsense approach – it's firm, warm and reassuring. Also, she's really interested in skin (not in a Buffalo Bill way, before you hesitate), and that really comes through with the advice she gives.
One of the most illuminating things she makes me realise, after I ask her whether expensive beauty products are actually worth the money, is that a lot of the products we tend to use are cosmetic or aromatherapy style products which "have beautiful packaging and smell really nice, but don't really do a huge amount for the skin."
Story continues below the slideshow: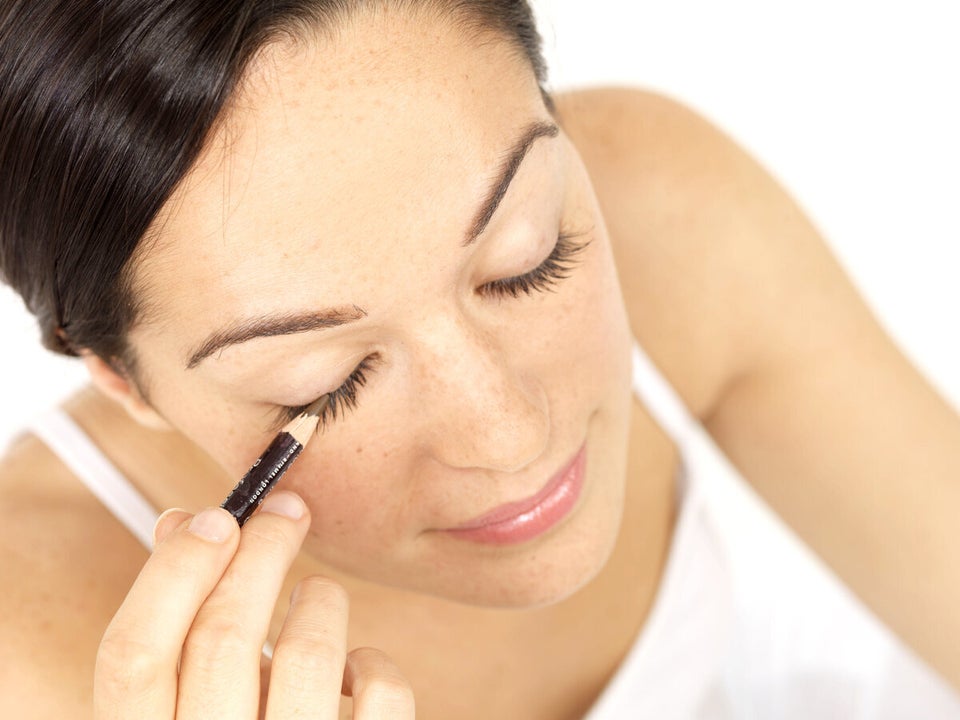 50 Beauty Tips
"What do you think caused this?" she asks, looking at my forehead. I tell her it was because I started using a facial scrub because I'd heard that it was important to exfoliate the skin.
She proceeds to tell me that a lot of facial scrubs are too rough on the skin and take too much off, including natural oils your facial skin actually needs. "Creating a spot is rather like baking a cake," she says. "You need just the right ingredients, so it could be skin getting trapped in the pores, coupled with your hormones and lots of other things. When the skin gets inflamed, like it has done here, it shows me that something has irritated it."
The biggest takeaway I have from the session, however, is understanding that sometimes, spots just happen. You can't control it, but you can control how you deal with it.
Whereas I was a champion picker, Donna says that this is just about the worst thing you can do. Of course I know that picking spots is bad, but until she explains why, the penny doesn't drop.
"The more you pick, the more you're inflaming the area, and you're then likely to have more than one spot in the same area. It's like inviting the devil in. Then, even when the spot has gone, what you've done is weaken the area, so the next time your face wants to create a spot, it'll pop up in an area like that. Which is why people tend to get spots in the same area."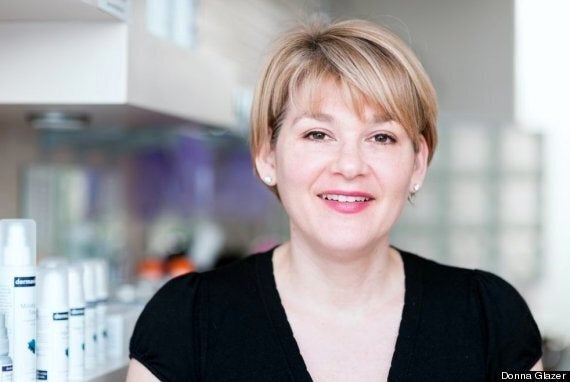 The best practice is to keep the skin clean – for instance, taking your make-up off before you do a workout in the gym – and cleaning your facial with a muslin cloth at night to take off your makeup. If you do get a spot, let it just come to a head – don't touch it – and then when it's ready to pop, you can rub it with a towel to so that it breaks naturally rather than using your fingers. "Once it breaks," says Donna, "you then take a dab of tea tree oil on a cotton bud and touch it lightly to the head of the spot to clean the area."
There's no real solution as to why I started getting spotty at 25 – one reason could be going on the pill, others could be that my body has just decided of its own accord to produce more of one hormone than another.
But, there is still the matter of the many painful red spots on my forehead, and I mention plaintively, I'm going on holiday in about 10 days. As she peers at my forehead, she says one of them is definitely going to stick around for about two weeks, but that the others may go down.
She gets to work by cleansing my face. Instead of exfoliation, Donna says that what she does is 'desquemation', which is encouraging the skin to naturally shed its layers rather like a snake, than scrubbing them off. She then puts on this incredibly thick mask which is meant to draw out all my impurities and finishes off with a solution that will calm the skin down.
This is only half the battle, however. When I leave, my skin looks about 5 shades less red than it did when I came in. Donna gives me products to try over the period of four weeks. The skincare range is called Dermaviduals. It includes a serum, cleansing milk (gels can sometimes take too much off), Liposome Concentra Plus for the spotty area and a facial moisturiser. "Whatever you do," says Donna, "don't use any other skincare products during this time."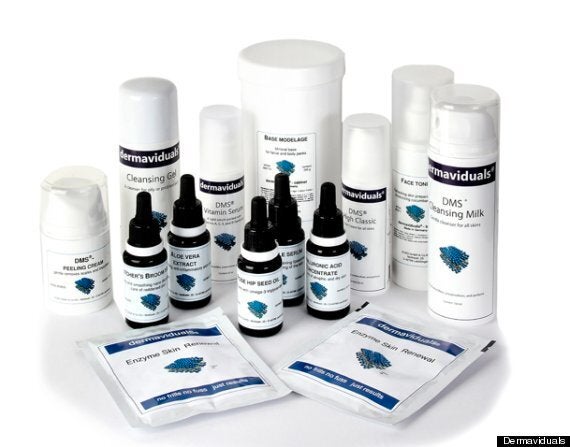 The following day, my skin is definitely looking a lot more angry, and this continues to the third day. I'm about to wobble and reach for my usual moisturiser, but I keep with it and by day five, it's looking a lot more even. In fact, apart from the one bastard spot that Donna warned me about, the rest are already going away. I feel a lot calmer about it, and in turn, this is probably helping the spots to stay away.
Donna asks me to use the products for four weeks, which I do, but I'm not sure I'm totally sold on Dermaviduals as a product.
There's no doubt that specially-formulated skincare is better for the skin, but during my four weeks I notice my blackheads – which I had gotten rid of using Skinceuticals B5 serum – have returned, and four weeks on I start developing another slew of spots. However, I love the cleansing lotion as it's gentle and mild and seems to last forever.
There's no perfect rule when it comes to skincare - I suspect my spots are hormonal which no amount of face cream is going to fix. Would I visit Donna again for a facial? Absolutely - I haven't visited another facialist as knowledgeable as her. But I might just hold on to my other nice-smelling skincare for a while yet.
Face It, 17 Highgate High Street, London, N6 5JT. To make an appointment with Donna call 020 8340 1770 or visit the website.