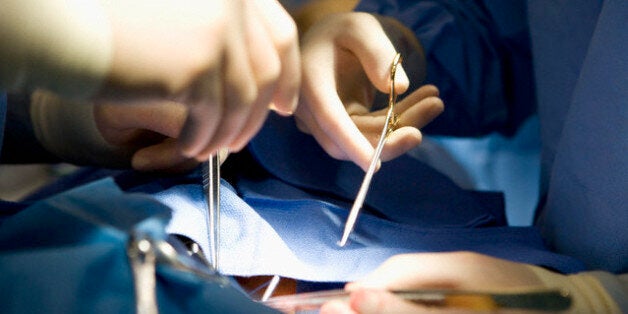 The girl was taken to the UK from Somalia with the intention of removing her organs and selling them to those in need of a transplant, reports The Telegraph.
Child protection charities believe the case in unlikely to be isolated, and suspect that smugglers used a group of children.
The case emerged as a government report revealed that human trafficking increased 50% in the UK last year.
The report reveals that a total of 371 children were smuggled into the UK from Asia, African and eastern Europe, with most being sexually abused or used as slaves.
The figures also show that 20 British girl were exploited.
Charities believe that criminal gangs are seeking to take advantage of a demand for organs in the UK.
Bharti Patel, the chief executive of Ecpat UK, the child protection charity, said: "Traffickers are exploiting the demand for organs and the vulnerability of children. It's unlikely that a trafficker is going to take this risk and bring just one child into the UK. It is likely there was a group."
The World Health Organisation estimates that as many as 7,000 kidneys are illegally obtained by traffickers each year around the world.
A black market exists for hearts, lungs and livers but kidneys are the most sought-after.
The process involves a number of people including the person who identifes the victim, the transporter, the medical professionals and the salesman who finds a buyer.
The government report also revealed that the number of British people being trafficked has increased, with the number of women rising by 12% to 786 and the number of men by 30% to 400.
Details of the scale of people smuggling were released as the government announced plans to give slave drivers a maximum sentence.
Under new proposals, offenders who already have a conviction for a serious sexual or violent offence will receive an automatic life sentence.
James Brokenshire, crime and security minister, said: "Modern slavery is an appalling evil in our midst."
"All this is a good start, but we need everyone to play a part - government, law enforcement, business, charities - if we are to consign slavery to the history books where it belongs."