Robbie Williams was sending out a distinctly mixed message at the Q Awards last night in London, where he bagged an award for 'Icon'.
While he voiced how chuffed he was to be taking home this gong - WATCH the video above - by the time he took to the podium, it was a different story.
The former Take That singer, sporting a new silver fox look to accompany his more mature-sounding album, told the packed audience at the Grosvenor Hotel, "This will go with the heap of them I already have somewhere in the house."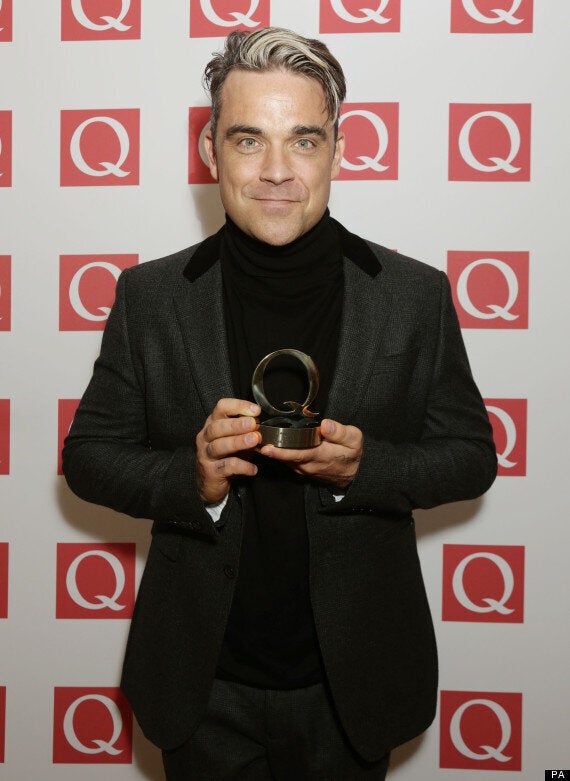 The Metro reports that Williams went on, "Of all the made-up award shows to get a celebrity to come out.
"I've got a new album coming out and there's five of my own compositions on there, which I'm sure you're f***ing thrilled about."
Do you think Robbie was right to speak up? Share your thoughts below...