Former members of a Colombian neo-paramilitary group claim to have killed and eaten men from rival factions.
Three members of the Bloque Meta told a court in Villavicencio they had captured two rivals from Libertadores de Vichada, the Semana reports.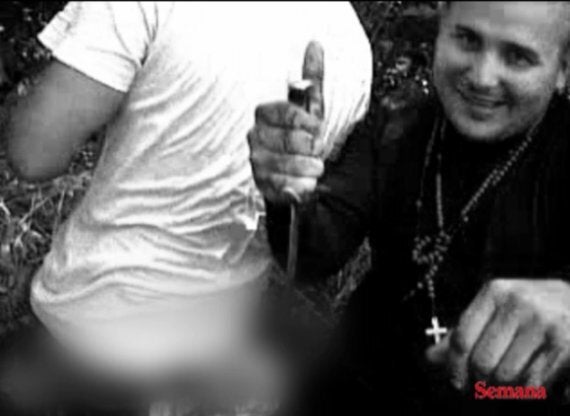 The footage obtained by Semana shows the men stabbing their victims to death
"We killed these guys, we chopped them up and cooked them in a pot with onions and tomatoes," the court heard.
Footage obtained by the newspaper shows a man being murdered and dismembered. It claims to have seen further video which reveals the assailants posing with limbs and placing them in a cooking pot.
The alleged attackers enjoy protection from the authorities in return for their agreement to testify against other members of their neo-paramilitary group.
Cannibalism is just one of the byproducts of a series of ongoing wars that have broken out between different factions of ERPAC after the group was officially demobilised in 2011.
The offshoots are active in the jungles southeast of Bogota, where they feud over access to drug trafficking routes to Venezuela, Colombia Reports explains.
Popular in the Community