'The X Factor' could be set to undergo some major changes in the show's format after it slipped even further behind 'Strictly Come Dancing' in the ratings.
Simon Cowell has reportedly demanded to know what is going wrong with this year's series after just 7.6million viewers tuned in this weekend - two million behind 'Strictly'. Simon Cowell
Proposed changes include ditching the new flash vote, shortening the show and having big name acts appear on Saturday's show instead of Sunday.
According to the Sun, judges Gary Barlow, Nicole Scherzinger, Sharon Osbourne and Louis Walsh have also been told to create more drama.
A source told the paper: "Just because Simon is no longer a judge on the show, it doesn't mean he is hands-off — on the contrary, he has never been more hands-on.
"With Strictly winning the Saturday ratings battle, we know we're now in a real dogfight. Simon and the producers will not rest until the Saturday show is performing better."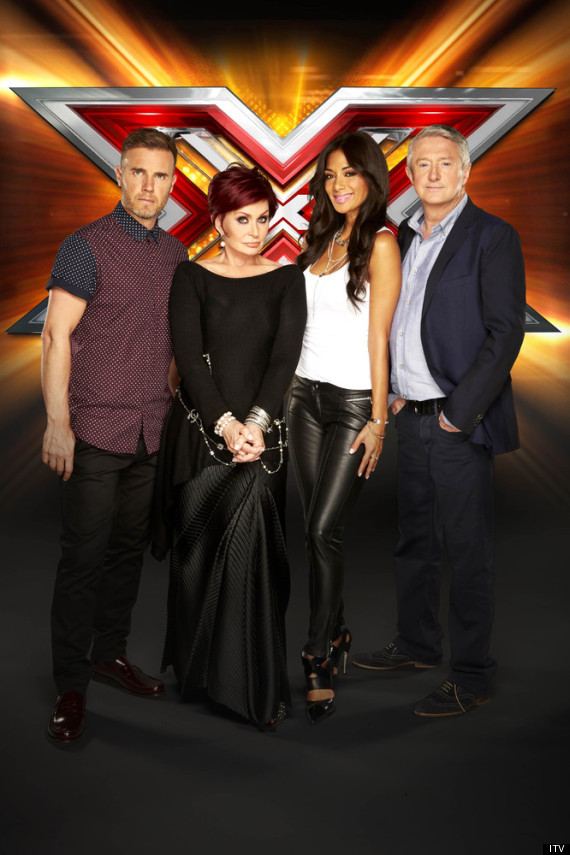 The 'X Factor' judges have been told to 'create more drama'
The proposed changes are only thought to affect Saturday's show as the Sunday night results show is still pulling in the viewers - 8.6million watched Shelley Smith get voted off the competition last weekend.
"We are very pleased with how Sunday nights are going but the Saturday ratings are not as high as we would like them to be," the source continued.
"We have a battle on our hands but are determined to come out on top."
The proposed format changes are just the latest drama to hit the ITV show after Sharon Osbourne was warned about her behaviour by producers after branding a backing dancer a 'peadophile' during Saturday night's show.
Sixteen-year-old Nicholas McDonald was joined on stage by a blonde dancer during his rendition of 'She's The One' on last weekend's show, prompting Sharon to say: "Who on earth was that piece of whatever next to you? That paedophile. You're only 16. You can't be doing that. That's a disgrace ITV."
MORE 'X FACTOR'
LIKE US ON FACEBOOK | FOLLOW US ON TWITTER