In 2009, former journalist Martin Sixsmith wrote 'The Lost Child of Philomena Lee' - a heartrending tale of the forcible separation of mother and child by the nuns of an Irish convent, who, it turned out, had sold Philomena's son to a couple in America.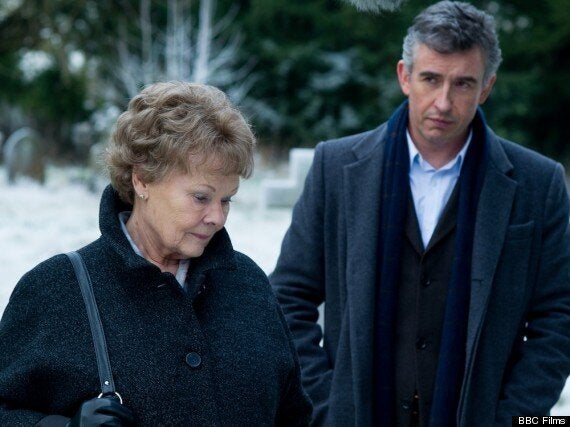 Dame Judi Dench and Steve Coogan star as Philomena Lee and Martin Sixsmith in 'Philomena'
Four years later, this story is brought to life on the big screen, starring Dame Judi Dench as Irish lady Philomena, and Steve Coogan as Martin Sixsmith, who helped her discover what had happened to her lost son.
The film, also penned by Coogan along with Jeff Pope, and directed by Stephen Frears, opened to rave reviews at the Venice Film Festival, and will be in UK cinemas from 1 November.
WATCH ABOVE: Our exclusive behind-the-scenes feature with Coogan, Dench and Frears discussing the challenges and delights of bringing this heartrending tale together...
'Philomena' is in UK cinemas from 1 November 2013. Watch the trailer below...