The inquest into the deaths of two schoolgirls who drowned in the River Wear is to take place on Thursday.
Tonibeth Purvis, 15, tried to save her friend Chloe Fowler, 14, after she got into difficulty in the river at Washington, Tyne and Wear. Tonibeth Purvis, 15, (left) and Chloe Fowler, 14
Both girls were swept away and their bodies were later found by emergency crews.
After the incident, which took place in July, friends and teachers paid tribute to both girls in what was described by the police as "an absolute tragedy".
It is believed Chloe entered the river in a bid to cool down. When her friends realised she was in difficulty, several jumped in to try to save her. Passers-by tried to save as many as they could but were unable to rescue Tonibeth and Chloe, whose bodies were found later that day.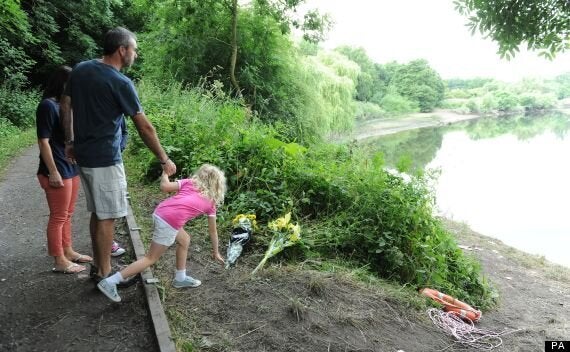 Both teenagers died in the river
Bethany Rose-McCaffrey, 15, was friends with Tonibeth and said she was a role model who had died a hero.
"I knew Tonibeth, she was loving and caring and always put people before her," she said.
"If it had been a friend or a stranger, she would have gone to help.
"I did not believe it was actually her but then I found out that it was. I'm really shocked because I did not think something like this would happen.
"She has died a hero trying to save a friend's life, which shows we really do have friends out there.
"She was loving and caring and put other people before her. She was a really good role model and always had a smile on her face."
The authorities said that one or two other children nearly drowned trying to help their friends.