A Russian arms manufacturer has solved that infuriating age-old assassination problem we all encounter on a regular basis.
What do you do when the enemy you've been relentlessly pursuing across land dons a wetsuit and goes sub-aqua?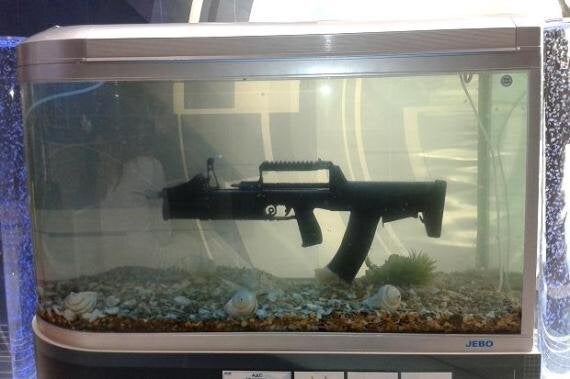 A marvellous addition to your standard fish tank
The ADS 5.45mm automatic has been developed for Russia's elite forces, the Spetsnaz.
Nikolay Komarov of KBP, said: "Until now underwater fighters were compelled to use two types of weapon – for use under water and the Kalashnikov for overland firing.
"Now it is only necessary to replace the ammunition magazine."
But the necessity of such a weapon has been called into question by some.
Related