Waddling purposely towards the bar, this koala was caught on camera behaving as if he owned the place.
Footage shows him making his way up the steps of the Alexandra House in Hamilton, west of Melbourne, Nine News revealed.
As the marsupial on a mission barrelled behind the bar, concerned staff put up screens to try and corral him in while they called for help.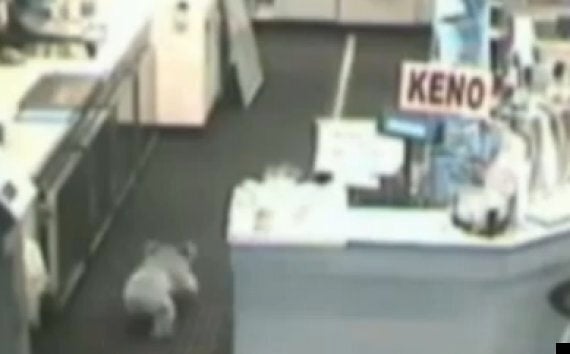 Mine's a pint: The koala rushes behind the bar
Off he shot, however, though the thirsty critter was eventually rescued and returned to the great outdoors by a wildlife crew.
It's not the first time a koala has stormed a bar.
In November 2010 one of the cuddly bears entered the Marlin Bar on Queensland's Magnetic Island, The Telegraph reported.
Seeking shelter from a stormy night, the koala approached the bar, scrambled up a wooden pole and promptly fell asleep on a beam.
"I asked him for ID and he didn't have any so that's when he got a bit disgruntled and climbed up a pole," barman Kevin Martin joked.
Cyrus, as he has been nicknamed - bounced into the pharmacy before being wrestled to the ground by wildlife volunteers.
Um, Australia, what is going on over there?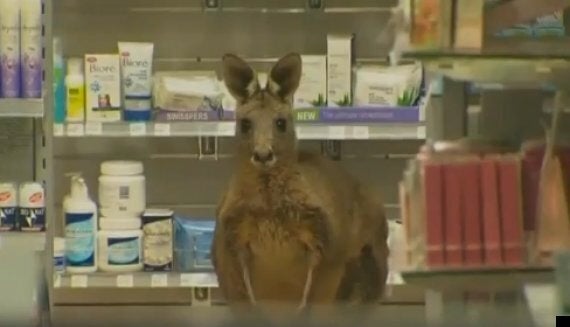 Tie me kangaroo down: Cyrus browses the skincare