A 'lost' mural by Italian Renaissance master Leonardo da Vinci has been discovered during the restoration of a castle.
The artwork was revealed after several layers of whitewash were painstakingly removed from the ceiling of Sforzesco Castle, where da Vinci worked as court artist for the Duke of Milan in the late 1400s.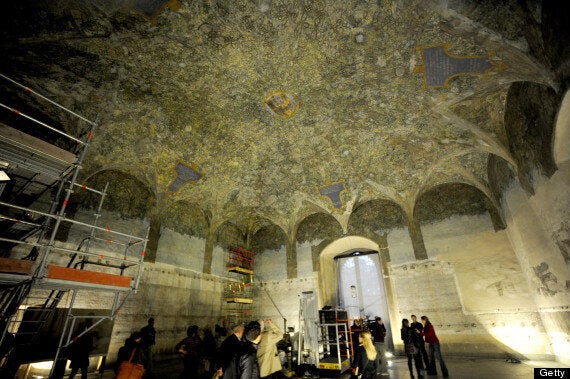 The mural was revealed beneath layers of whitewash on the ceiling of Milan's Sforzesco Castle
Da Vinci was given the commission in 1498 and asked to complete it within months, though it is uncertain if the piece is finished, as Milan was conquered soon afterwards by the French, The Times points out.
Craftsmen are currently using hammers and scalpels to peel back the layers of paint obscuring the work, though they later plan to use lasers and chemical compounds.
According to Italian newspaper Leggo, city officials hope to restore the mural in time for the next Universal Exposition, a months-long festival hosted by a different country every five years. The next exposition will take place in Milan in 2015.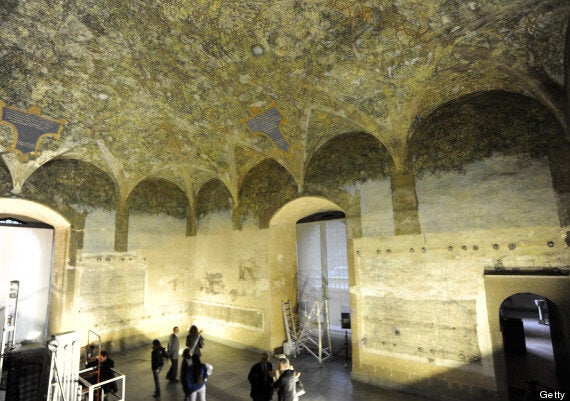 It was commissioned when the artist was aged 49 and depicts a canopy of mulberry trees
Carbon dating tests on the portrait – which depicts Marquesa Isabella d'Este – reveal the painting was done between 1460 and 1650.
Da Vinci has long been recognised as one of the greatest artists of the Renaissance, who specialised in detailed studies of bones, muscles and internal organs, including the heart and brain.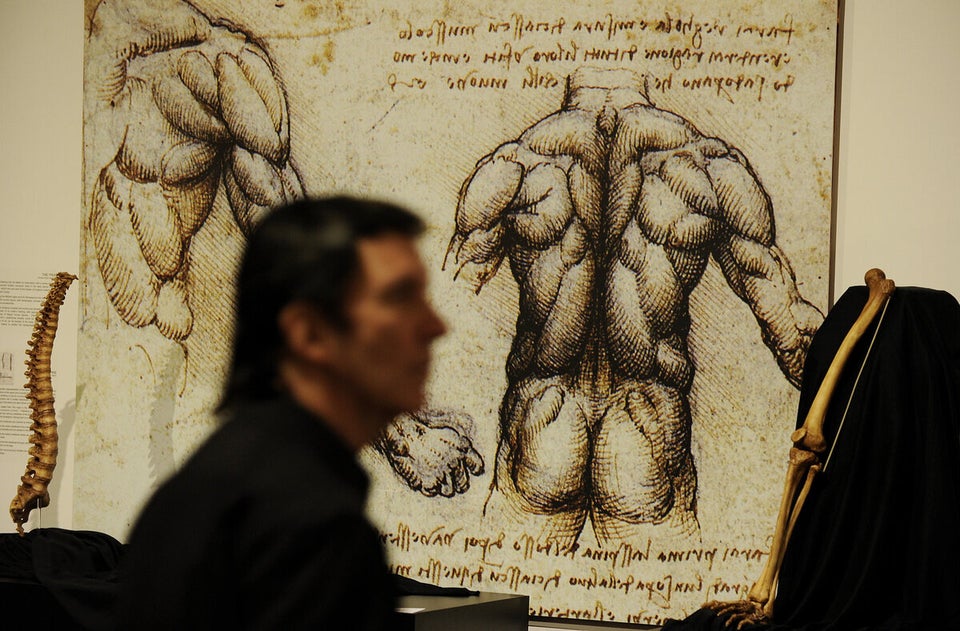 Leonardo Da Vinci Anatomical Sketches