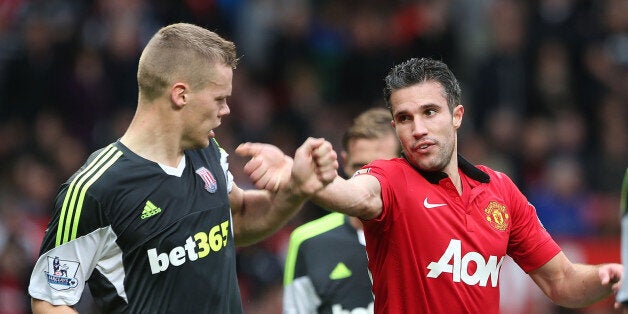 After referee Lee Mason blew the half-time whistle, Shawcross barged into Van Persie, who pursued the England defender off the pitch.
The pair had earlier been involved in a bust-up during a corner and Shawcross was actually booked at half-time.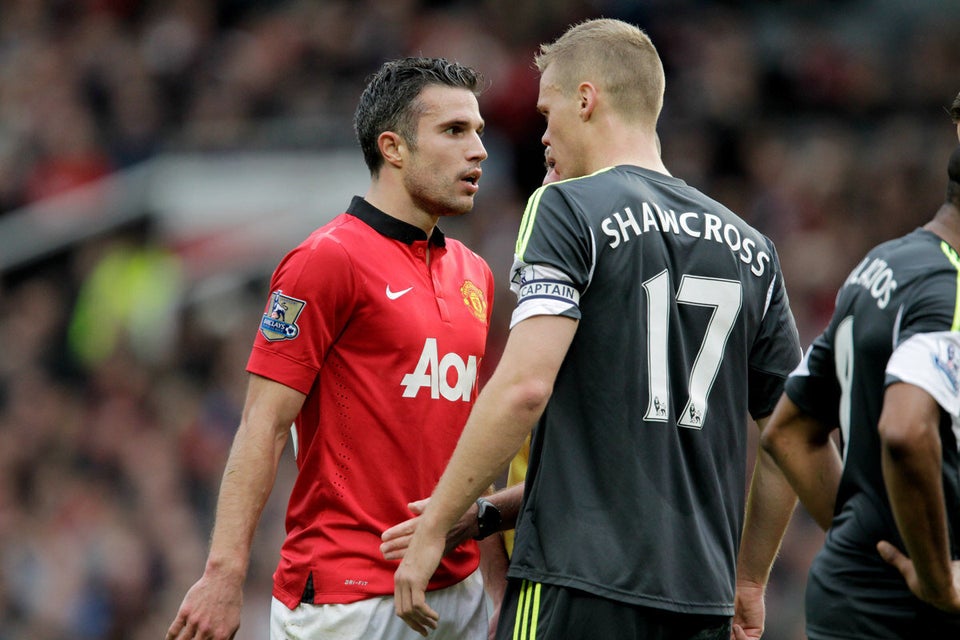 Van Persie and Shawcross
"Yes, he pushed him I think," the Stoke manager, Mark Hughes, said of his player's behaviour. "I've no idea, because I didn't see the incident but the referee wanted to book Ryan. I've never known anyone get booked in the dressing room before."
Van Persie, who experienced a number of fraught battles with Stoke during his Arsenal career, reportedly muttered something in Shawcross's direction after the game when he was being interviewed in the tunnel, which prompted a response.
The Dutchman scored his eighth of the season in United's first Premier League win at Old Trafford in over a month.
Related