The good and the great of the Formula One world have come out in praise of Red Bull's Sebastian Vettel after the German secured a fourth world title with victory in Sunday's Indian Grand Prix.
Vettel joins Juan Manuel Fangio, Alain Prost and Michael Schumacher as the only men to have won at least four championships.
Here's the reaction from the paddock...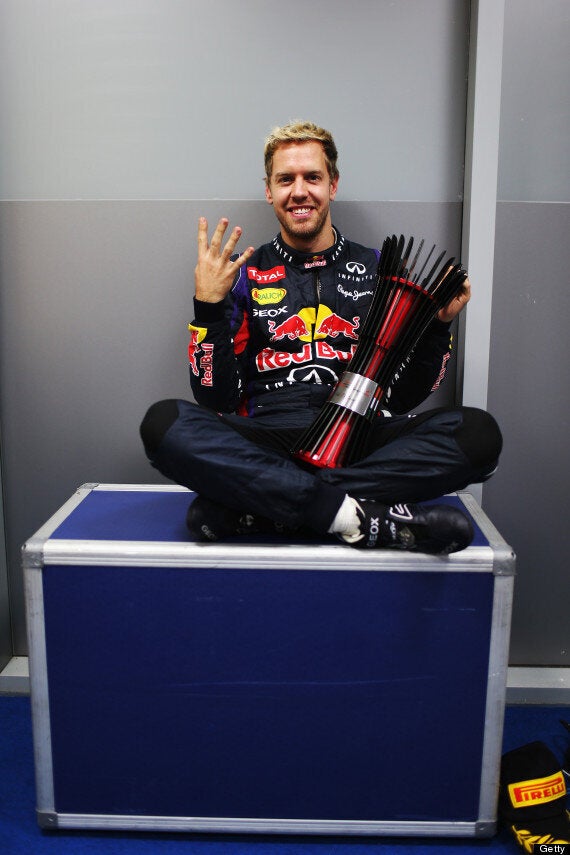 Four is the magic number for Vettel
Christian Horner (Red Bull team principal): "It was hugely emotional for everyone to see him cross the line. I said to him to try and do it in style and he did and to win this Indian Grand Prix for the third successive time is incredible."
Adrian Newey (Red Bull chief technical officer): "His feet are on the ground, he is just an ordinary kid who has not lost sight of who he is despite the success he has had. He is very humble, very intelligent, he has that process like all the greats of being able to drive and be conscious of what is going on around him all the time. It has been a real pleasure to work with him."
Fernando Alonso (Ferrari): "I congratulate Sebastian. Obviously a very, very strong season, dominating the second part of the year with many, many wins. So well done to him and to the team. Hopefully next year we can make things a little bit more difficult."
Jenson Button (McLaren): "Congratulations to Seb for winning his fourth world championship. That's very impressive - especially to win four in a row."
Sergio Perez (McLaren): "I want to say big congratulations to Sebastian. He's shown over the past few years that he's a truly great champion. He's had a great season; what he's achieved is incredible."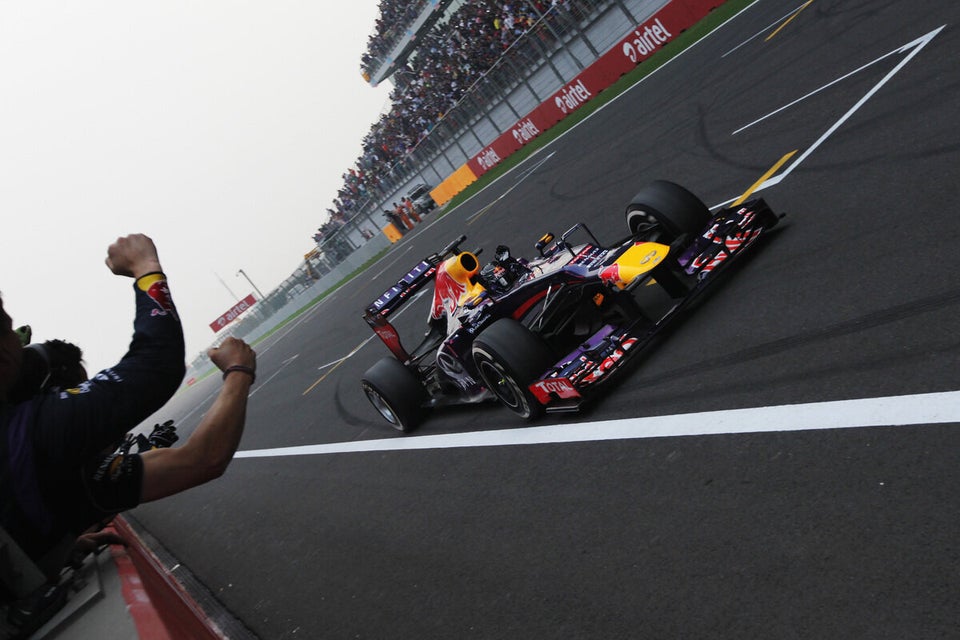 Vettel makes it four in a row
Martin Whitmarsh (McLaren team principal): "Congratulations to Sebastian today. He once again drove faultlessly to put the title beyond the reach of his closest rival. To win four world titles - particularly four in a row - is incredibly impressive stuff. He'll have a few days to enjoy this achievement, but it's a mark of his relentless competitiveness that I'm sure he'll be fighting for victory in Abu Dhabi in a week's time."
Lewis Hamilton (Mercedes): "Massive congratulations to Seb on becoming four-time World Champion today. That's an awesome achievement and he's put in some incredible performances this season."
Ross Brawn (Mercedes team principal): "Congratulations to Sebastian Vettel on winning his fourth World Championship. To win multiple championships as he has done, you must be not just a driver but also a fantastic team member, and he clearly has all the attributes that requires. It's now up to us to stop him."
Jean-Eric Vergne (Toro Rosso): "What he's done is something truly special, so congratulations."