Graham Norton has hit out at the BBC over the giant pay-offs received by his former bosses.
The BBC1 chat show host said the severance payments - which included £470,000 to former BBC director-general George Entwistle after only 54 days in the job and £680,000 to former chief operating officer Caroline Thomson - had been an 'own goal' for the corporation.
Norton, 50, who earned £2.61 million last year through his production company So Television, told the Radio Times it "defies belief" that former bosses had received large pay-outs while BBC staff were making do with less.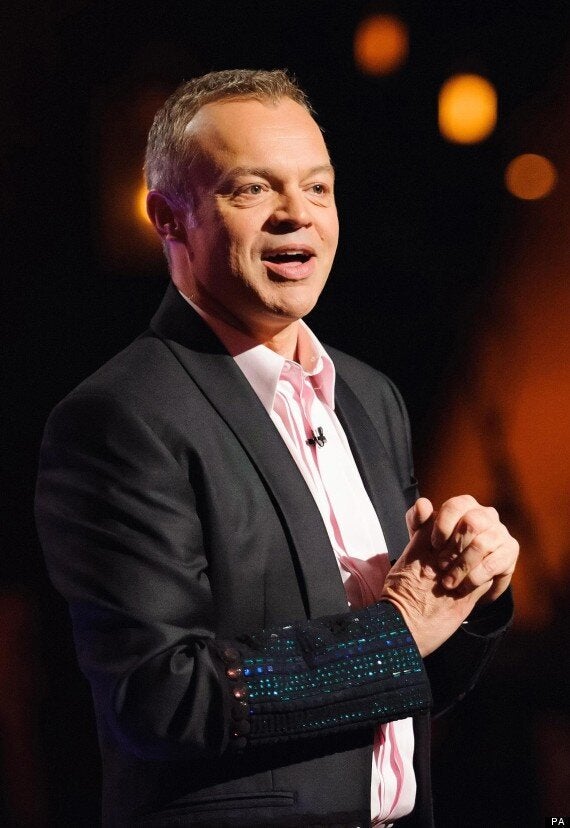 "They are scoring way too many own goals. There's a new triumvirate, Charlotte (Moore) is in there (as controller of BBC1), Danny (Cohen) is now head of television and you've got (director-general) Tony Hall, and you hope we can start again and that those sort of mistakes won't continue to be made," he said.
"Because it did seem extraordinary in a time of cuts where you were asking everyone who works for the BBC who's loyal and doing a good job to tighten their belts and take a reduction in pay, while those people who'd dragged the BBC into disrepute were being handed sacks of cash. It defies belief."
But Norton said that he could not see himself leaving the BBC.
"I can't imagine what would make me go. Who's to say? Because I don't think I would work on ITV. So the only reason I would go is if I was ready to retire and they had a lorry-load of cash outside my door. Then I might," he added.
Norton insisted that he did not get competitive with rival chat show hosts Jonathan Ross, Alan Carr and Piers Morgan.
"People love to think there's rivalry and actually with Piers (Morgan) there probably is because I think that's where his mindset is at," he said. "I don't feel any rivalry with Jonathan and Alan, in that we meet, we talk".
Asked whether he felt any rivalry with Morgan, he replied: "No. Oh God, no."
Norton said of his job: "I host chat. Seriously, that is what I do. I don't think I've ever had a scoop and that's not what I'm about. What we're selling is an entertainment".
Lord Hall announced moves to cap BBC payments at £150,000 after taking over as director-general earlier this year.

Related