The 'Fashion Police' host has apologised for behaving 'like a child', after telling Gaga to 'eat my sh*t' when the singer sent her a birthday cake via her mother, Sharon, to call a truce.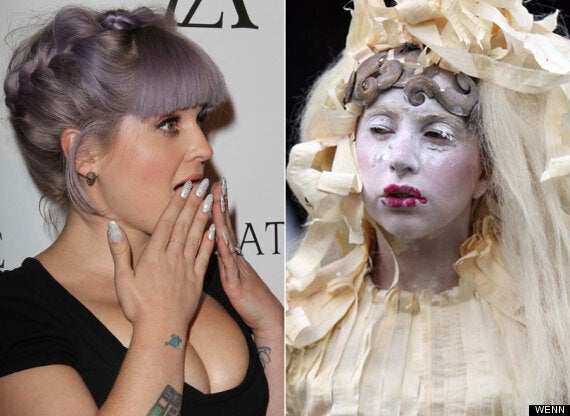 Kelly Osbourne and Lady Gaga
However, it seems Kelly has now had a change of heart, tweeting: "@ladygaga I acted like a child last night. Just not into publicity stunts call me & we will end this like adults I don't want 2 fight anymore."
Hmmmm. Something tells us Mumma Osbourne had something to do with this unexpected apology, after she tweeted that she was 'blown away by Lady Gaga's performance and graciousness'.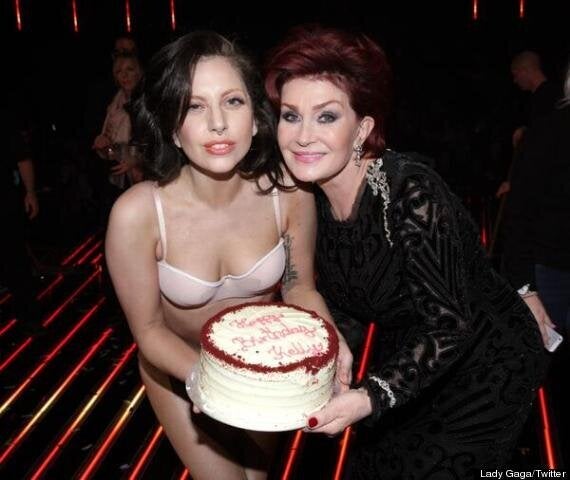 Lady Gaga presented Sharon Osbourne with a birthday cake for Kelly at The X Factor studio
Gaga and Kelly's feud started last year when the singer accused the reality TV star of bullying her for suggesting she was hiding a baby bump at last year's Grammys.
Their beef escalated when thousands of Gaga's 'Little Monster' fans jumped to the singer's defence and started tweeting death threats to the 'Fashion Police' star.
It prompted Sharon to get involved, accusing Gaga of being a hypocrite for speaking out about bullying but not doing anything about her fans' threats to her daughter.