UPDATE: The Guardian's award-winning Egypt correspondent Patrick Kingsley told Huffington Post UK he did not believe the reports:

"I think it's really, really unlikely that Muslim Brotherhood protesters could have turned puppies into firebombs during clashes in Tahrir Square. Aside from a couple of brief instances, Brotherhood demonstrators have not been able to enter the square all summer. Most importantly, the logistics of this seem barely feasible. Gathering 20 puppies, transporting them to a protest, dousing them in petrol, and then throwing them at soldiers while being teargassed strikes me as not just impractical, but nigh-on impossible."
Three helpless puppies from Egypt have reportedly been rescued just moments before they were dipped in gasoline and set on fire.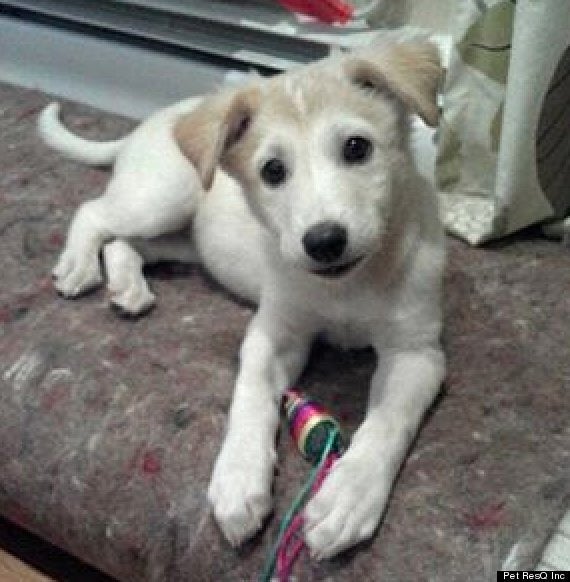 Cleo was rescued from the violence in Egypt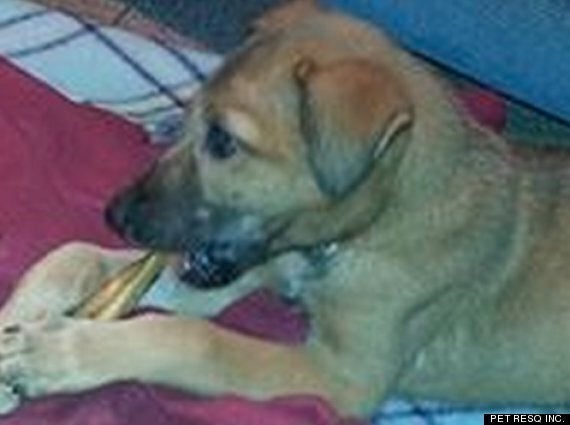 Cairo is still looking for a home
Unfortunately, charity workers were allegedly unable to save other dogs who had already been used as weapons.
On a listing next to the rescued puppies, Pet ResQ Inc wrote:
Cleo and Cairo and Egypt were rescued in Egypt, these three puppies were

going to be burned by the Muslim Brothers in Tahrir today in the clashes

between the them and the Egyptian army.... Ten cruel bearded men gathered

more than 20 puppies and start pouring gasoline on them and throw them at

the army. These flying fire balls were puppies that used as weapon. We only

could save these three poor babies .

All are 12 weeks old. Weighs a whopping 8 lbs and loving life in the USA.

Great food warm bed and loving kisses.
The animal charity Peta reacted furiously to the reports, sating "no one with any empathy or understanding of pain would set fire to a dog and launch him or her at an enemy.
"This merciless and callous action must deeply concern us all," the animal welfare group said to The Huffington Post UK.
"Anyone capable of such extreme violence is signalling a disturbed mind and should be considered a threat to humanity. Animals are not tools of war and are not ammunition shells.
"Animals claim no nation and pose no threat to either side of a conflict. For animals, there is no Geneva Convention and no peace treaty—just our mercy."