Harrison Ford can be seen chewing on his headset and fluffing his lines in an unearthed 'Star Wars' blooper reel.
The video - showing outtakes from 1977′s 'A New Hope' - has been uploaded on YouTube, after it was discovered by Lucasfilm editor and author JW Rinzler and screened at San Diego Comic Con earlier this year.
Other moments in the rare footage include Luke Skywalker actor Mark Hamill trying to work out how to pronounce 'supernova', and Princess Leia actress Carrie Fisher falling about laughing when Peter Cushing (Grand Moff Tarkin) forgets his lines.
WATCH the video above for more (the first few clips are without sound)
The seventh installment of the 'Star Wars' franchise is due for release in 2015, with the new film being written by JJ Abrams.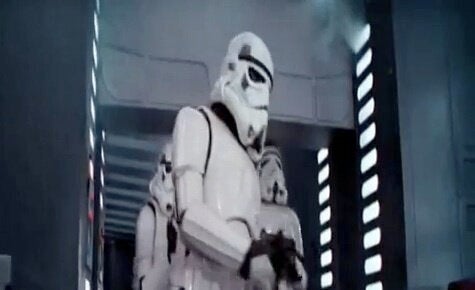 Movie Mistakes And In-Jokes

Popular in the Community