A house for sale in Bristol has been marketed without any effort to hide a dubious USP - it's a former cannabis farm.
The living room clearly shows industrial piping, fans and a fine array of pot plant pots.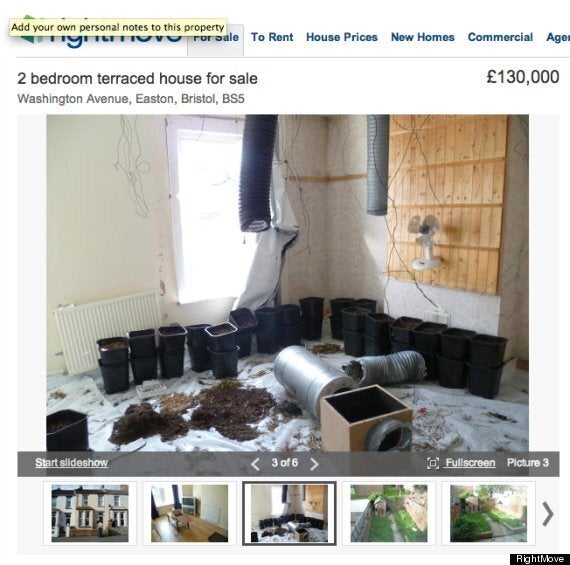 That is what you think it is
An enquiry to the estate agents selling the property confirmed its shady past.
They said: "The property took a while to clear that's why we had to use the pictures."
Unfortunately, if your are looking for a house in the Bristol area that comes ready to grow your own all of the equipment has now been removed.
To stress this point the listing clearly states: "Items shown in photographs are NOT included unless specifically mentioned within the sales particulars."
(Thanks to HuffPo reader Jon Brown for spotting this)
Popular in the Community