The storyline sparked more than 200 complaints from upset viewers, who called it 'sensationalist'. But Joanne tells Jonathan Ross on this weekend's episode of his ITV chat show: "I never thought it was going too far."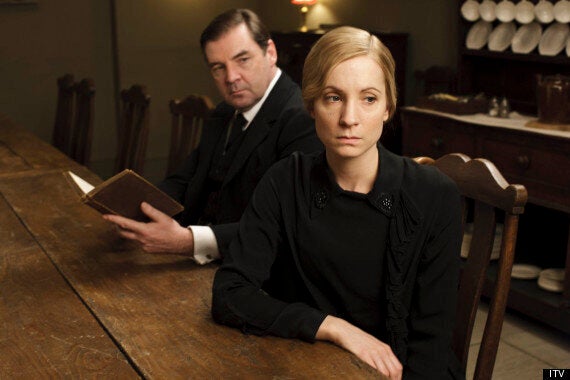 Mr and Mrs Bates - all out in the open, but by no means done with
Asked how she felt about the storyline that caused Anna and Bates' relationship troubles, Joanne says: "I was surprised when I heard about the storyline, but I was really pleased because it's a really important issue the show is tackling.
"It's important to remember that for a girl, especially a working class girl in service, like the character Anna is, these things did happen and happened quite a lot."
"When something is dramatised it provokes a much more emotive response than just hearing a story on the news," she adds.
Viewers of Julian Fellowes' Golden Globe Award-winning drama have since seen Bates find out about the attack and reassure Anna that he will protect her, but can Anna and Bates' love survive the attack?
"Anna and Bates' love can survive anything," Joanne reckons.
"The way I was thinking was that if you kiss a girl you worry about one – how big her boyfriend is, two – is he in the building watching and is he going to kick the s**t out of you, and three – what is my missus going to think of it. So we went to the BFI for a big unveiling on the cinema screen, and the missus knew it (the kiss) was coming, and we were all sitting watching it and I thought, 'nice one, she can't accuse me of anything,' and the missus turned to me and said, 'You've never kissed me like that'."
'The Jonathan Ross Show' is on Saturday 2 November at 9.50pm on ITV.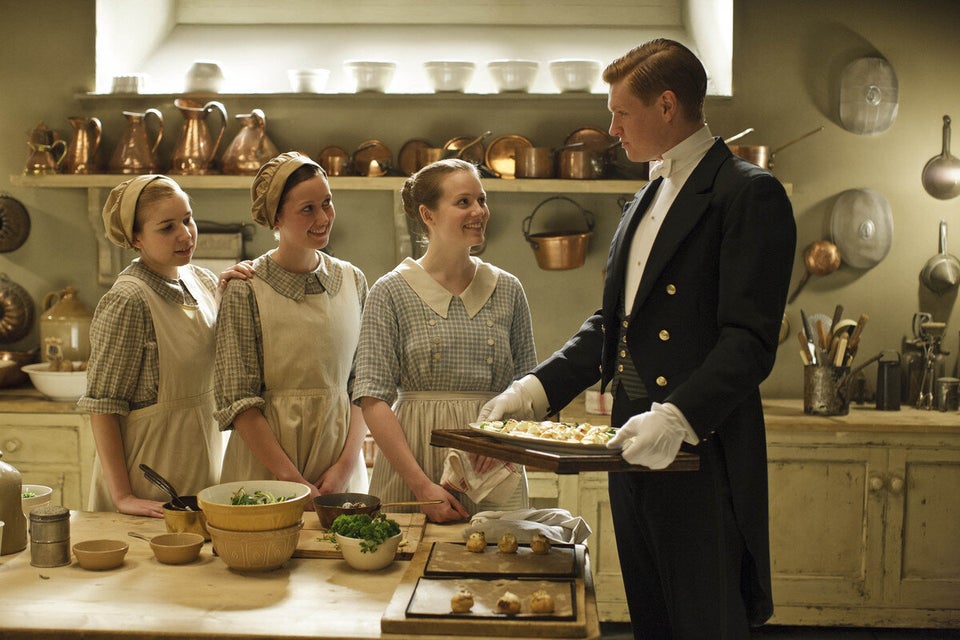 Downton Abbey Episode 5
Popular in the Community