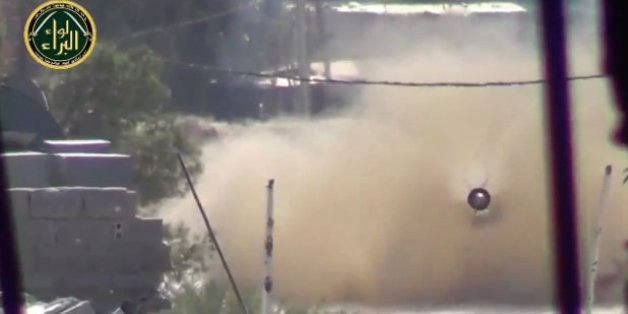 Aviationist
Two incredible and harrowing videos have emerged from Syria that bring home the deadly reality of war in a way that only modern technology can truly capture.
We don't recommend them for the faint of heart, but they might make anyone romping their way through Battlefield 4 this weekend thing again about what they're re-enacting.
The first video, found by The Aviationist, shows a bomb being dropped on a rebel fighter's position by a jet in the sky.
The second is perhaps even more amazing - and disturbing - showing in real time what it looks like when a tank fires a shell directly at you.
The Aviationist has more details about how they were captured, though the condition of the cameramen has not been reliably confirmed.