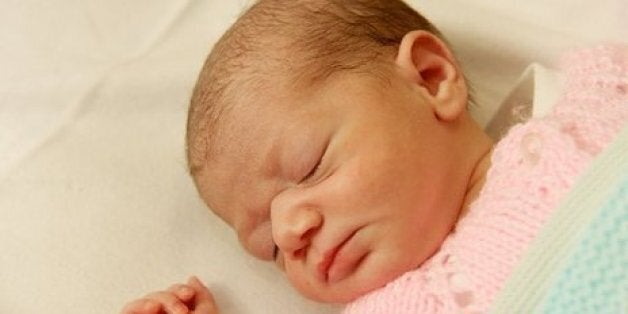 A dog owner has described how his German Shepherd discovered an abandoned newborn baby, and she has now been named after the faithful pet.
Roger Wilday, 68, was walking nine-year-old Jade in a park off Stuarts Road in the Stechford area of Birmingham on Thursday afternoon when the animal suddenly raced to the bushes.
Mr Wilday, 68, said she lay down next to what looked like a discarded carrier bag and refused to return to him.
He said he saw the bag move and at first thought it was a bag of kittens but then saw the infant's tiny arms and head, before she began to cry.
Mr Wilday ran to a friend's house and rang 999 and then, on instructions from the police, raced back to pick up the baby before officers arrived.
He told the newspaper: "We were just in the right place at the right time."
The baby, who weighs six pounds and was found wrapped in a blanket, was then taken to hospital.
She has been named Jade by hospital staff after her four-legged rescuer and has been described as "alert, happy and contented" as she continues to recover in hospital.
West Midlands Police have released a picture of baby Jade in an effort to trace her mother.
The baby's mother or anyone with information about the baby's birth is urged to call West Midlands Police on 101.
Related