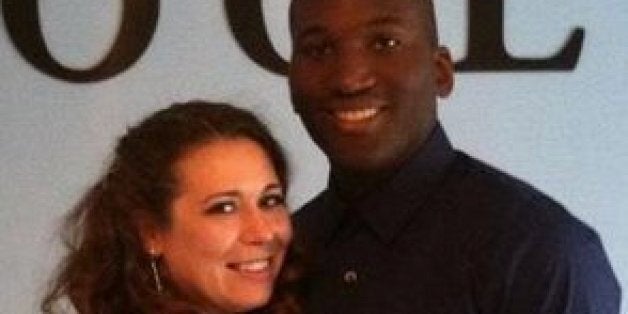 A heavily pregnant woman was stabbed repeatedly as her horrified husband watched on helplessly from overseas, it has been revealed.
Rachel Poole, 31, was talking to her husband, Justin Pele Poole, on FaceTime when a man identified as 19-year-old Corey Moss broke into their El Paso home and attacked her with a knife.
Her husband, who was serving as a soldier overseas, could only watch as the brutal attack played out in real time in front of him, the Los Angeles Times reported.
The 31-year-old mother-to-be, who is nine months pregnant, was rushed to University Medical Center in critical condition suffering from multiple stab wounds and fractures to her body and face.
Justin flew back into Texas on Friday, HLN reports, and walked through the scene of the crime.
"I just left my house and saw the pools yes pools of blood she was dragged through. Done."
Thankfully, the couple's baby girl was safely born this week.
An arrest affidavit obtained by KFOX14, revealed Mrs Poole recognised her assailant as a man who owed her husband money and screamed out his name.
The teenage attacker is now holed up in the El Paso sheriff's jail, facing charges of criminal attempted murder.