Backstage tension has reached fever pitch at 'Strictly Come Dancing', after an explosive row erupted between professional dancers Ola Jordan and Karen Hauer.
Ola - who is partnering 'Hollyoaks' star Ashley Taylor Dawson this year - revealed she has been left 'deeply upset' after Karen verbally attacked her for being a 'rubbish dancer' during a group dance rehearsal.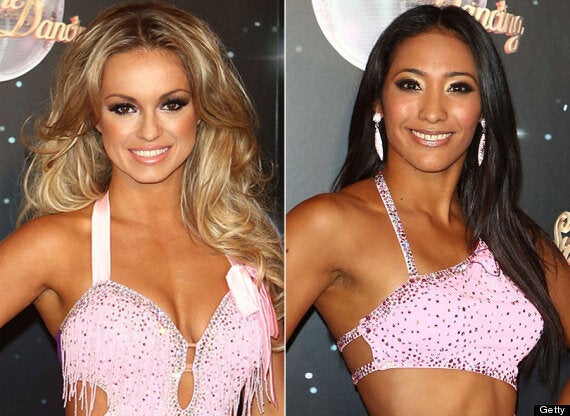 Ola Jordan and Karen Hauer
"Ola did continue with her training as she couldn't let her partner Ashley, or the show down.
"The BBC handled the matter and Karen has now apologised to Ola."
They added: "Ola was deeply upset by the incident and has struggled emotionally this week."
A BBC spokesperson added: "Regrettably there was an argument between professional dancers Karen Hauer and Ola Jordan on Monday, but the matter has been resolved and apologies accepted by all parties.
"Karen has apologised to Ola for the incident, agreed to put it behind them and they continue to work together in the group dances."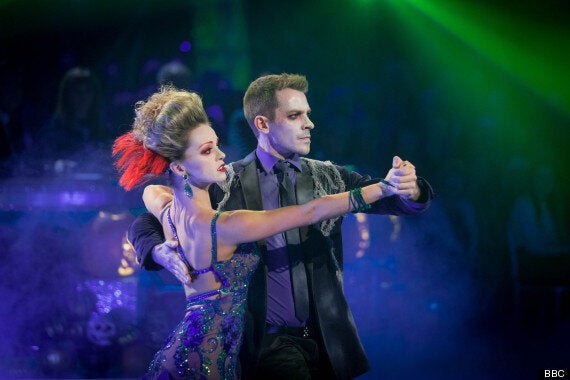 Ola with her partner Ashley Taylor Dawson
However, it seems as if Ola wasn't happy about the news of their fallout making the headlines, taking to Twitter to insist the incident is now firmly in the past.
"Very upset to see the papers today as the BBC have already dealt with the situation, Karen has apologised for her outburst," she tweeted.
"We all want to move forward and put this incident behind us and make sure this is the best series of Strictly ever!!!" she added.
Karen and her partner Dave Myers came bottom of the leaderboard this weekend, while Ola and Ashley scored 33/40 for their tango.