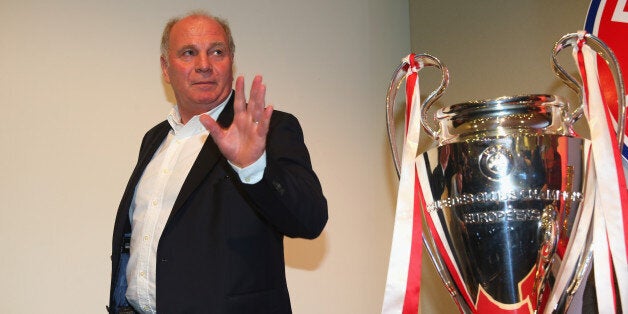 Uli Hoeneß, the Bayern Munich president, will go on trial in March on tax evasion charges.
Hoeness, 61, reported himself to authorities earlier this year over an undeclared Swiss bank account and was charged by German prosecutors in July following a lengthy inquiry.
Munich's state court confirmed judges' decision to send the former West Germany international to trial, and proceedings will start on 10 March.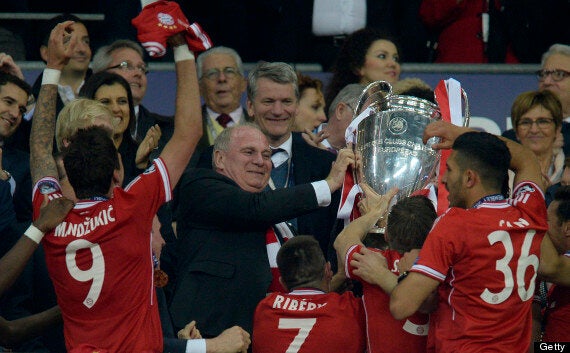 Hoeneß receives the European Cup at Wembley in May
Bayern confirmed Hoeneß will not stand aside for an interim period.
"The board is of the unanimous opinion that Uli Hoeness shall remain in his position even with a trial being set," the Champions League winners said in a statement.
A World Cup and European Championship winner with West Germany, Hoeneß also won three European Cups with the great Bayern side of the 1970s.