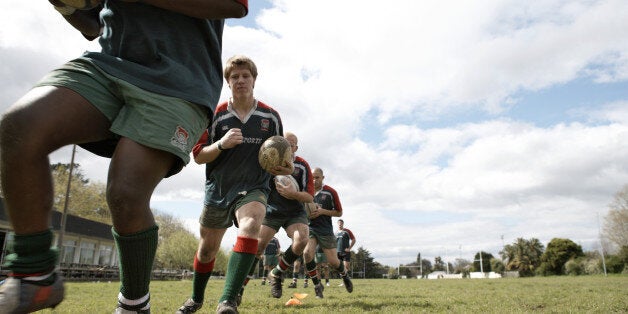 A rugby club at Oxford University has been banned from competing and had its leadership dismissed after organising a "free pussy" event, which instructed students to spike their dates' drinks.
Pembroke College rugby team's (PCRFC) social secretary sent an email with details of the event to all the club's student members, telling them to each pick a female first year student who would be "quaking in their boots". One member was told his "task" - ongoing until he succeeded - was to supply a positive pregnancy test.
"For the remainder of the academic year, the social side of PCRFC [should be] disbanded," OURFU added. "[We] reserve the right to take further action once the college has concluded its disciplinary procedure."
The team's captain, who has since resigned, said: "I could have shown greater leadership and better judgement in reacting more quickly to the offensive phrases in the email. I reacted too slowly. In the longer term I will try my hardest to rid PCRFC of any elements of this culture that we find still reside in the club."
A statement from Pembroke's Junior Common Room (JCR), issued earlier this week, said: "We fear that the rugby committee do not seem to have grasped the seriousness of their offences, and will shrug this off as an overreaction of a female-led JCR committee."


The JCR, which described the email as "deeply offensive" and "repulsive", also raised its concerns for the safety of the young women who had been "picked" to attend the event.
"We are outraged and hugely offended by [the] email. There is very little about the email that suggests any level of respect for the women of Pembroke.
"From the imagined female freshers 'quaking in their boots thinking that they might be picked', to the concerning 'challenge' to a team member to bring a 'positive pregnancy test', the email is a pretty repulsive read.
"The proposed spiking of the dates' wine with "spirits or food or anything you like. But not your sperm" prompted our main fear for the safety of those going on the crewdate.
"We are committed to ensuring that misogyny does not prevail at Pembroke, and that basic disrespect towards our female members will not continue to be excused as 'banter'," the JCR concluded.