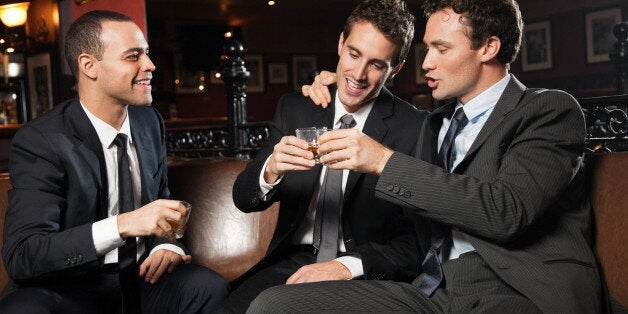 Despite being forbidden, all-male dinners are to make a return at a a Scottish university, prompting female students to raise concerns for their safety.
Glasgow University Union (GUU) will host one of the controversial LAMB (Last All Male Board) dinners at the end of November, according to the institution's women's society.
The dinners were first established in the 1980s by the university's then all-male management, as a response to the union being forced to admit women.
Last year, same sex dinners, which the previous GUU president attended, were suspended by the current GUU president Gavin Tulloch, as a result of the shocking sexist behaviour of several Glasgow students.
Nadia Alnasser, the co-president of GU's feminist society, told The Huffington Post UK: "We are very saddened and quite frankly disgusted by the return of LAMB, in the light of recent GUU sexism, as we were sincerely wanting to believe the GUU's claims of improvement. As it stands, many women on campus do not feel safe in the GUU, because of the culture of sexism which resides in it, which the GUU has done very little to combat.
"We feel that the GUU are not taking these recent events seriously. Our co-president Sarah Kilday had a meeting with GUU president Gavin Tulloch yesterday, where we urged the GUU to cancel the event, and were blatantly told that this would not happen.
"We feel very strongly that this reflects on the GUU's view on women and their reluctance to make the union a safer space worries us deeply. We will be launching a campaign within the week, to show that we, and many other uni societies, do not think this is acceptable."
Two female debaters, Rebecca Meredith from Cambridge University, and Edinburgh student Marlena Valles, were booed and heckled during their appearance at the prestigious Glasgow Ancients debating competition.
GUU's president Gavin Tulloch has been repeatedly contacted for comment but has yet to respond.