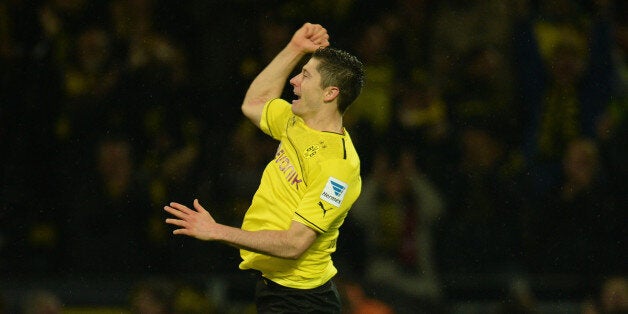 As if any further confirmation was needed of where Robert Lewandowski will be this time next season, the Borussia Dortmund striker said this week: "I will reveal my decision next year. Nobody needs to contact me anymore."
Mario Mandžukić's celebration on Tuesday night was telling. The Bayern Munich striker could hit a record goals haul for the Champions League winners and still end up playing second fiddle to Lewandowski in 2014-15. He's getting used to it already - he actually came off the substitutes' bench to nod in Bayern's winner at Viktoria Plzeň.
Gallingly for Dortmund, in Lewandowski, they will lose a second key player to Bavaria for a second successive year. Mario Götze cost Bayern €37.5 million but Lewandowski will arrive at the Allianz Arena on a free. Borussia are now frantically attempting to agree a new contract for Marco Reus, whose current deal includes a £37.5m buy-out clause which becomes active in 2015.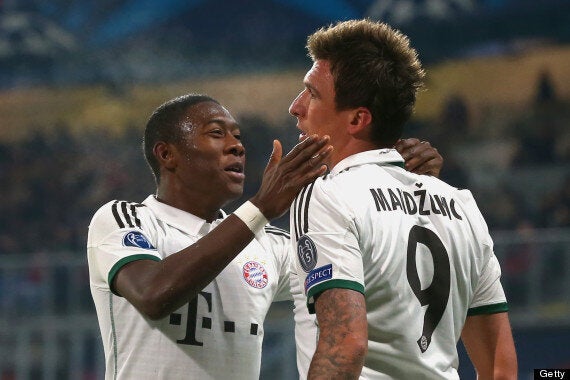 At least their charismatic coach Jürgen Klopp is staying put. "No other club has to call me until 2018," he said after he signed a new contract last week. Even though the Yellow and Blacks lost Götze, Klopp is more integral to their long-term success, as is a striker.
Lewandowski cost £4.5m from Lech Poznań in 2010 and is arguably the best penalty box striker in Europe. He scored a hat-trick in the 6-1 battering of Stuttgart on Friday, taking his tally up to 12 from 14 games and Dortmund will probably have to make do with a downgrade.
Klopp, however, excels in the transfer market, and the £21.5m signing of Henrikh Mkhitaryan is proof they are prepared to bid big money to sustain the momentum Klopp built three years ago.
Here are five strikers who could replace Lewandowski at the Westfalenstadion...
Benteke may have done the Hokey Cokey with Aston Villa by submitting a transfer request only to withdraw it weeks later, but the new contract he signed was merely a stay of execution.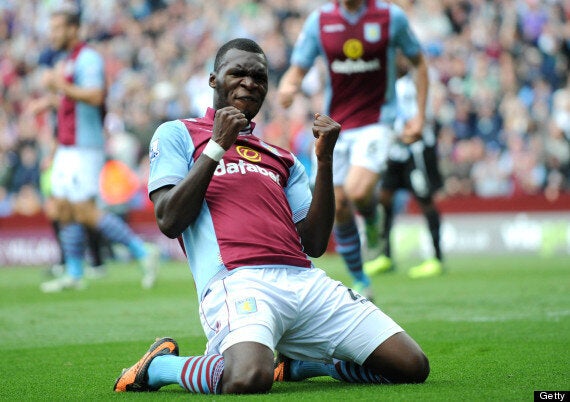 Benteke excelled in his first season at Villa Park
The Belgian turns 23 in December, which tallies with Dortmund's transfer ethos, even if injury has disrupted his second season in the Premier League. Perhaps too direct for Klopp's liking, there is scope for improvement. Hernández has scored four goals for United this season
It was an uncharacteristic miss since Hernández is one of the most clinical poachers in Europe. His play outside of the box can still be amateurish, however, and he is not as strong as Lewandowski.
A proven goalscorer in the Bundesliga, Kießling will be 30 next summer and only signed a new contract with Bayer Leverkusen in July. He is also yet to convince in the Champions League, despite scoring two goals against Shakhtar Donetsk and has rarely shone against Dortmund in the past.
Even though it would reflect badly, what with buying a Bayern cast-off dislodged by the arriving ex-Dortmund striker, Mandžukić would complement Dortmund's style brilliantly and will have just two years remaining on his Roten contract after the World Cup.
As hypocritical as he is brilliant, it is feasible Suárez will endure a fourth consecutive campaign without Champions League football if he remains with Liverpool beyond the current season.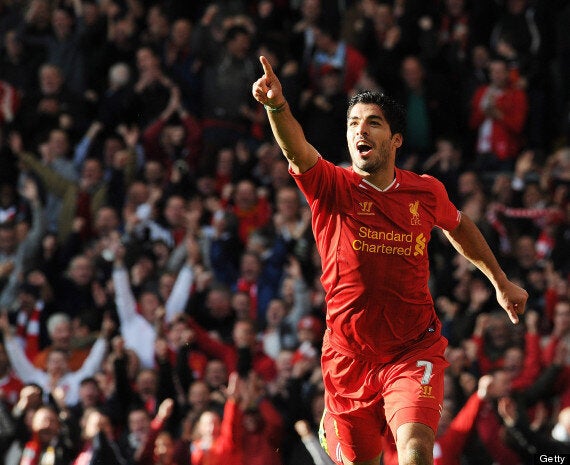 Suárez has not played Champions League football in nearly three years
The Uruguayan would cost around £50m, and there is the moral principle of not signing someone who has bitten two opponents, racially abused another and is a serial cheat. He would represent a major coup, though.
In danger of going stagnant in an abysmal AC Milan side at the age of 21, El Shaarawy's age and style of play is ideal for Dortmund. Like Hernández, he is lightweight, but his adeptness playing across the frontline would appeal to Klopp.