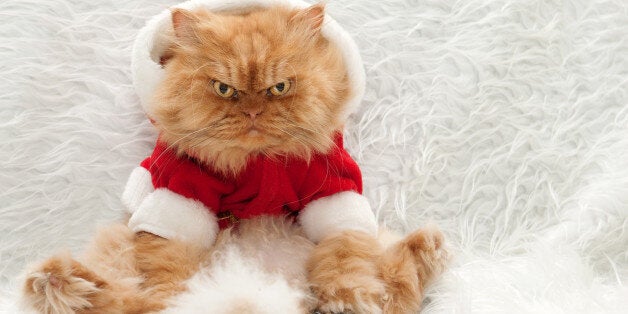 Since the onesie became ubiquitous in festive living rooms up and down Britain, we've all become a little more imaginative in our Christmas wardrobe choices.
Yes, we're all still in favour of the Christmas jumper -- who doesn't love a Bridget Jones meets The Killing moment? And, no, we continue to be confused by mum's insistence on wearing something new, even though she's only going to spend the day with family. But if there's one way to tie these sartorial themes together, it's surely through fancy dress.
Here are some family friendly favourites that will dress everyone from Santa Baby to Father Christmas...