Two paintings showing a kangaroo and a dingo will stay in Britain after an attempt to send them to Australia failed.
Ministers stepped to impose an export ban on the George Stubbs paintings, and cash has now been raised to keep them at the National Maritime Museum in Greenwich.
Stubbs, who never went to Australia, based his pictures on other people's accounts of what the Australian animals looked like. How George Stubbs painted a dingo Sir David Attenborough, who supported the campaign to keep them in the UK, said it was "exciting news that these two pictures, so important in the history of zoological discovery, are to remain where they were commissioned and painted."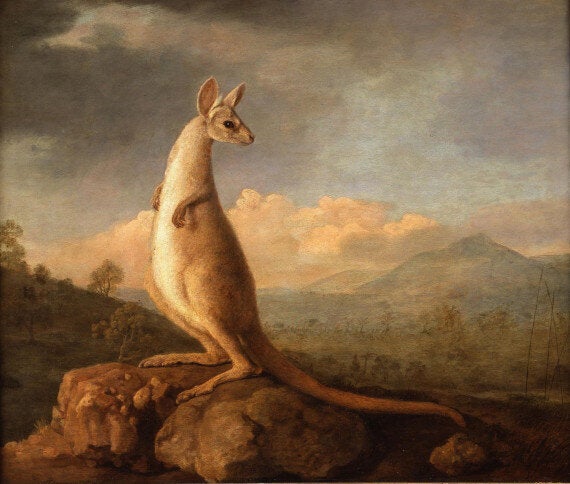 But the National Gallery of Australia is reported to be angry at the decision.
The Today programme reported a statement from the gallery saying it was "extremely disappointed with the outcome of this British process."
The gallery said the 1772 paintings, called The Kongouro From New Holland and Portrait Of A Large Dog, were the first ever oil paintings of Australia.
They are thought to have been commissioned by Sir Joseph Banks following his part in Captain James Cook's first voyage of discovery to the Pacific.
The paintings were sold last year to a buyer outside the UK and were made the subject of an export bar by the
Department of Culture, Media and Sport while the museum was given a chance to raise funds.
Stubbs, best known for his images of horses and dogs, was unable to paint the creatures from life so worked from spoken accounts, and in the case of the kangaroo, from sketches and after inflating the preserved skin.
Related