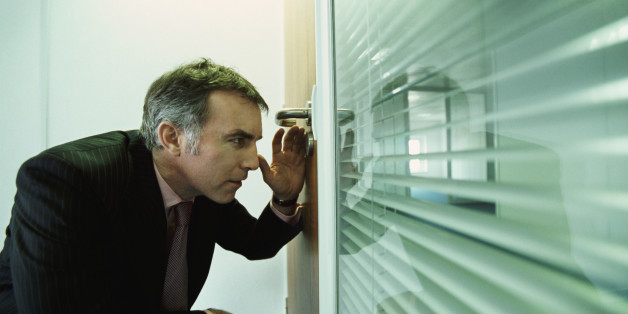 Getty
MPs had to call locksmiths to help them access their Parliamentary offices more than daily over the last year, the Huffington Post UK can reveal.
Following a Freedom of Information request, Parliamentary officials revealed that locksmiths had been called out to help with MPs' offices 249 times and offices for their MPs' staff 133 times over the period of October 2012 to October 2013.
Alongside this, MPs have admitted to security officials 64 times over the last year that they had lost their own Parliamentary security passes, or that they had been stolen.
Security passes are not the only thing to have been taken from Members of Parliament. Last year it was revealed that four casks of beer, a bottle of champagne and a floral arrangement were among 36 items that had been stolen from parliament since June 2011.
Robert Oxley, campaign director of the TaxPayers' Alliance, told the Huffington Post UK: "Replacing missing passes and locksmith call-outs are don't come cheap. Lost passes also pose a security risk. While the occasional lost item is to be expected, those consistently losing passes and keys must bear the cost of replacing them rather than taxpayers."
According to Which?, the cost for calling out a locksmith can range from £80 to £160 depending on the problem.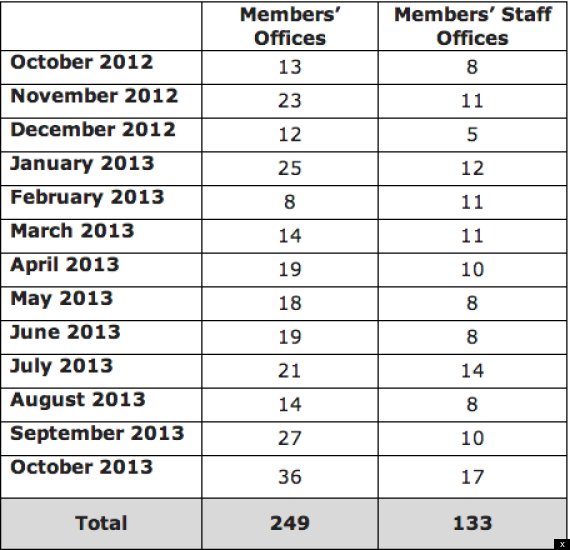 Here's how many times locksmiths have been needed for MPs' offices
Forgetfulness also affects civil servants in the Ministry of Defence, who admitted to losing £527,879 worth of equipment last year since March 2011, including historical broadswords and a bearskin.