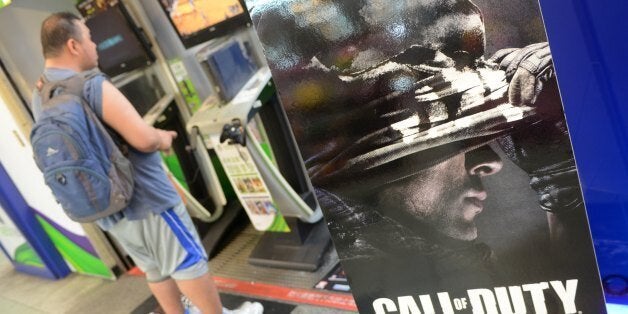 Update: Erik Lorentz, Head of Communications, at PriceSpy.co.uk, has sent the following quote re: the correlation between video games, violence and crime: "Although our research indicates where the most violent video games are purchased in the UK, it doesn't support or contradict the link between these types of games and recorded crime".
We've just been sent a survey which is expected to annoy both gamers, Brummies and potentially statisticians.
According to PriceSpy.co.uk, people in Birmingham spend more per person on "violent" video games than any other city or town in the UK.
A twelve month study of purchases of games including Grand Theft Auto V and Dead Space 3, made with the price comparison website, concluded that Birmingham spent more than more than 40 UK towns.
But in a twist, PriceSpy has also made a link between the rate of purchase of adult games and... crime rates.
According to the survey, the top 10 towns in spend per person were:
Birmingham
Newcastle
London
Leicester
Southampton
Norwich
Wolverhampton
Belfast
Northampton
Edinburgh
While the 10 lowest spenders lived in:
Reading
Plymouth
Cambridge
Sunderland
Wakefield
Aberdeen
Dundee
Stockport
Doncaster
Oxford
However, in a contentious conclusion PriceSpy added that "there could be a correlation between recorded crime and those who buy violent video games".
It said that there was a link between cities that spent more on violent games, and those with high crime rates. Cities like Cambridge, Oxford and Reading all have low crime rates, and spend comparatively little on games.
Without the raw figures - and probably a far more in depth survey - it's impossible to know if the correlation is meaningful. It may be, for instance, that people in Oxford and Reading just tend to use price comparison sites less - or buy their games on Steam instead of in boxed form.
Leave your furious comments, below.