A 20-year-old man accused of the manslaughter of two teenage girls who died after they were hit by a car sobbed in court as the details of the crash were described.
The defendant, an unemployed sport and football coach who was wearing a blue jumper and grey tracksuit trousers, spoke only to confirm his name, address and date of birth during the hearing.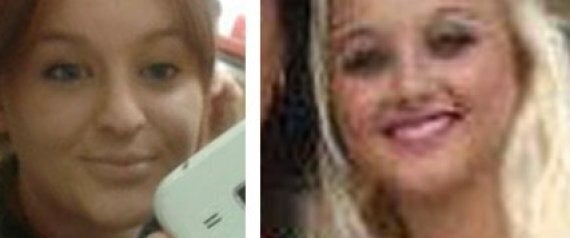 Jasmine Allsop (right) and Olivia Lewry
Police were called to Ann's Hill Road in Gosport at 4.15am on Sunday following reports that a green Honda Civic had hit two girls.
Jasmine Allsop, 14, died at the scene, while Olivia Lewry, 16, died later after being taken to hospital.
No indication of plea was given by Etherington to the two charges of manslaughter.
Jasmine's mother Rosemary has described how she kissed her daughter goodbye after she was awoken by the emergency services attending the accident, which happened outside her home.
Allsop, 37, said she had enjoyed a night in with the two girls before the accident.
She said: "I went out and then a neighbour covered me in a blanket. I kissed her - it was four hours before they took her body away because I did not want to let her go.
"I told her she was my angel and I'd loved her since the day she was born. I can remember her big blue eyes staring."
The housewife, who is the mother of a four-year-old, said the death left her numb. She said: "I'm empty inside and lost. I keep expecting her to come through the door."
She added: "Jasmine was a gorgeous, lovely, bubbly character. They (Jasmine and Olivia) were best friends."
Related