United extended their unbeaten run to eight matches in all competitions with Tuesday night's goalless Champions League draw with Real Sociedad, and the champions' focus is now trained on Sunday's showdown with Arsène Wenger's men.
Despite negative pre-season expectations around a club that has won nothing since 2005, Arsenal have shot out of the blocks.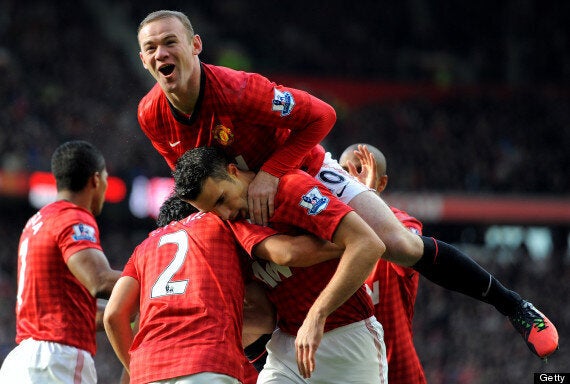 Rooney goads Arsenal fans after Robin van Persie's opener at Old Trafford last year
Rooney, however, is remaining cautious about their threat.
"We'll have to wait and see where Arsenal are in March," he said. "We've seen before that they've been in the top two until February or March and then faded away.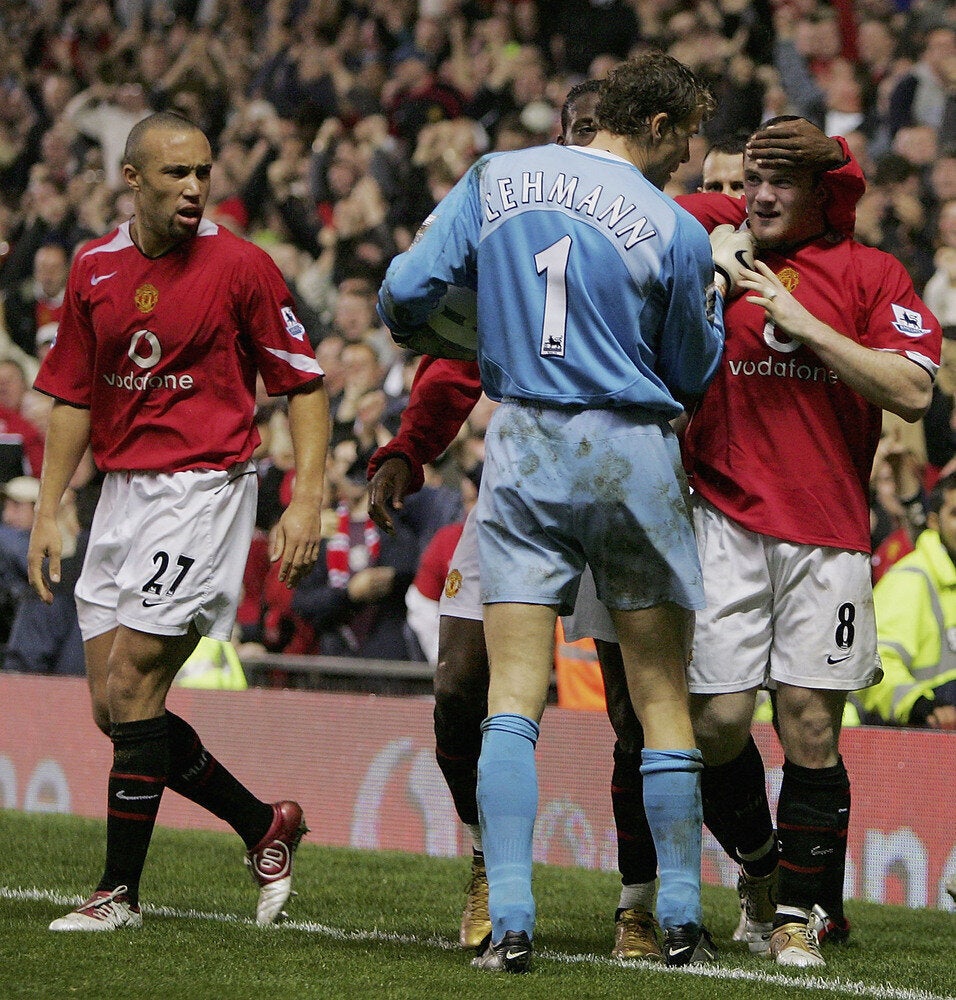 Wayne Rooney goals vs Arsenal
"They are doing brilliantly at the minute, so it's down to them to try and stay there and us to catch them."
Arsenal have not been five points clear at the Premier League summit since they beat Blackburn Rovers in February 2008. Their following domestic fixture was at Old Trafford in the fifth round of the FA Cup, when United crushed the Gunners 4-0.
The following week, striker Eduardo da Silva broke his leg at Birmingham City and James McFadden's late equaliser triggered a spectacular Arsenal collapse.
Popular in the Community