No pressure or anything, but if you want to be an air hostess for one Chinese airline, you have to be "perfect."
You could be the nicest, most talented person to apply for the job - but if your face doesn't fit you don't stand a chance.
In a country where image counts for everything, thousands of hopefuls recently tried out in Shanghai for their dream job as an air hostess - but will only make the grade if they meet very particular criteria.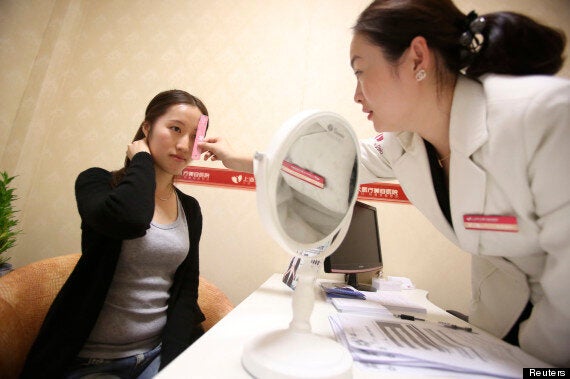 An aesthetic judge measures a participant's face
Women applying for the role must have their faces measured, be the correct height and body shape, must be able to straighten their arms and are rigorously checked for scars, blemishes and other imperfections before being given the go ahead.
Any faults, and the applicants are not allowed through to the next stage of the process, the Mirror reported.
In contrast, Spring Airlines recently made drastic changes to its hiring policy allowing women up to the age of 45 to work for them.
"But from a mind-set perspective, it's a significant first step in dismantling the stereotype that all Chinese flight attendants must be peppy, attractive 20-somethings."