The PUMA Impact Award seeks to recognise and honour the documentary that has made the most significant social impact over the last year, and HuffPostUK is profiling in turn the five films to have made the shortlist.
Susan Sarandon, Gael Garcia Bernal and Ricken Patel, founder of online activist community Avaaz, are all on the jury deciding which of these five films has made the most significant positive impact on society or the environment.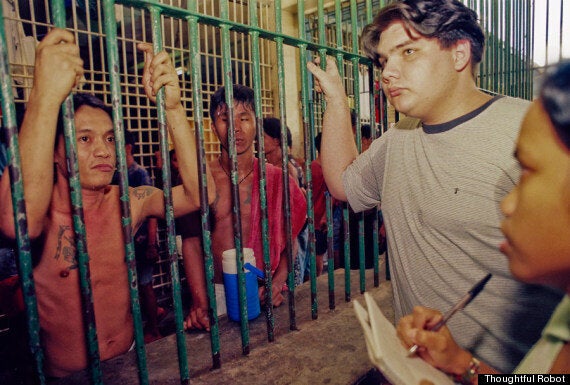 The five impressive films cover topics ranging from a miscarriage of justice in the Philippines, to violence intervention and prevention on the streets of Chicago, through to bullying in US schools, an exploration of Indonesia's death squads and sexual assault in the US military. All of the projects have prompted remarkable and measurable change.
As a tropical storm beats down on the Philippine island of Cebu, two sisters leave work and never make it home.
That same night, hundreds of miles away in Manila on a different island, Paco Larranaga, 19, is at a party, surrounded by dozens of reliable witnesses.
Set amid old world vestiges of colonialism, classism and backdoor politics in the Philippines, 'Give Up Tomorrow' exposes a Kafkaesque contemporary world of corruption and injustice. In a murder case that ends the nation's use of capital punishment, but fails to free an innocent man, two grieving mothers personify the chasms - of grief, disbelief and growing indignation - that divide two families and, by extension, a nation.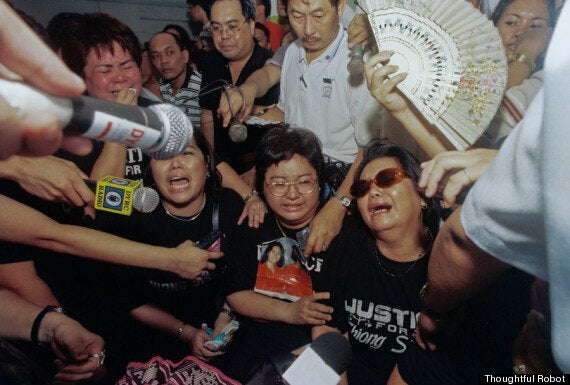 This film was a very personal labour for filmmaker Marty Syjuco, for Paco was his sister-in-law's younger brother, but the world he entered to make this film was a strange one. "I had been naively and wilfully ignorant of the poverty and injustice all around me, until it hit my family," he says now.
The death row of the prison they encountered on their visits to Paco's cell was an alien labyrinth, admits fellow film maker Michael Collins. "We had to shuffle our feet for fear of tripping on the masses of reclining men we glimpsed only when someone flicked a cigarette lighter," he remembers.
But, in the midst of this horror, the man at their heart of their film proved a surprising, comforting presence.
"We were always amazed at how Paco was able to remain so strong throughout this ordeal, especially in the beginning when he was on death row," remembers Collins.
"He would tell us that he could never lose hope because he is innocent, and even if he's executed they can't take that away. And he believed his struggle was meant to serve a greater cause. So he had to keep fighting because he knew if he could prove to the world he was innocent, it could help fix their broken justice system and help all the others like him suffering in the Philippines, which is exactly what happened."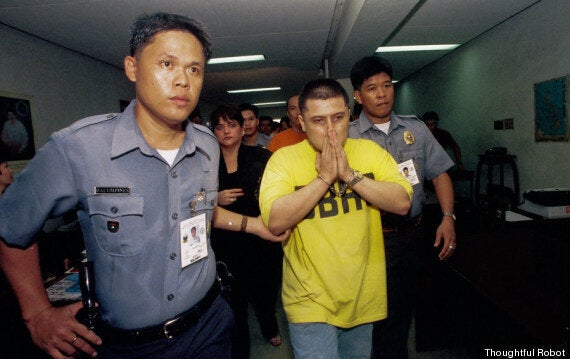 'Give Up Tomorrow' has now won 16 major awards including ones for promoting human rights, but for Collins, Syjuco, the struggle is far from over.
"For us the fight continues," explains Collins. "Paco's situation has improved vastly, but he still remains in prison in Spain.
"We are incredibly grateful for this recognition because we know it will reinvigorate the Free Paco Now campaign.
"Helping Paco is what inspired us to start this journey nine years ago, and until he gets the pardon from the Philippines that he deserves, we'll continue."
From the shortlist of five, the winning film will be announced at the PUMA Impact Award Celebration in New York on 13 November 2013. 50,000 Euros will be awarded to the creative and campaigning minds behind the winning entry to acknowledge the filmmakers, and to help support the continued efforts of the film's campaign for change.
HuffPostUK are delighted to be PUMA/BritDoc's editorial partner for the third year for this important documentary event. For more information about the PUMA Impact Award, click here.