So it was with a knowing grin that the singer took to the stage at the end of the night to accept the award for Best Video for 'Wrecking Ball', and calmly smoked what looked like a spliff to round off her acceptance speech.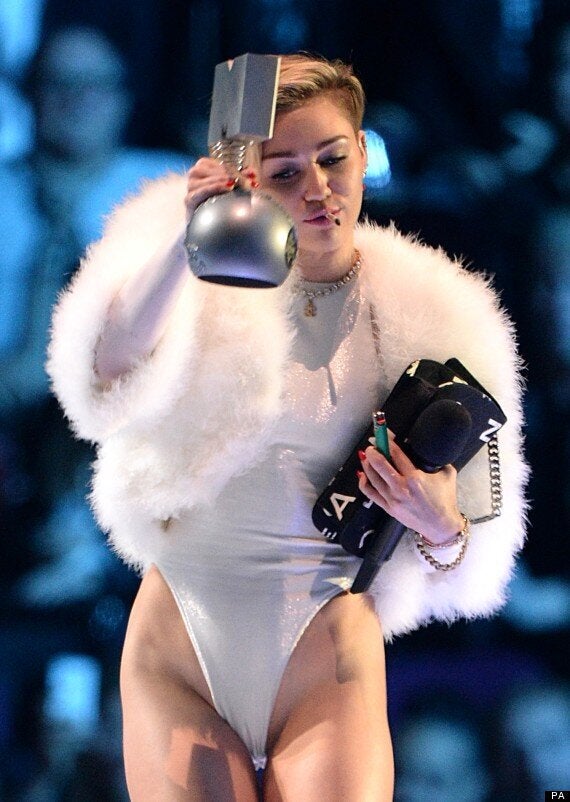 Handbag, top music award and a herbal cigarette were Miley's props du jour at the MTV EMA Awards
Miley had just thanked all her fans for voting for her in one of the top categories of the night, and complained that she couldn't fit the award in her handbag. "But I have this," she smiled, plucking the alleged reefer from her bag, lighting it and taking a puff, before thanking her fans once again.
Miley has constantly professed her enjoyment of smoking marijuana, and has been photographed smoking it frequently.
On this occasion, she timed her final gesture to perfection, coming as it did after she'd reminded the audience that she is first and foremost a quality singer, with a powerful rendition of her song, 'Wrecking Ball'.
While Miley stood alone on a stage in the centre of the Amsterdam crowd, a video of her crying face was projected onto a screen behind her. All emotion, and no hammer in sight to lick.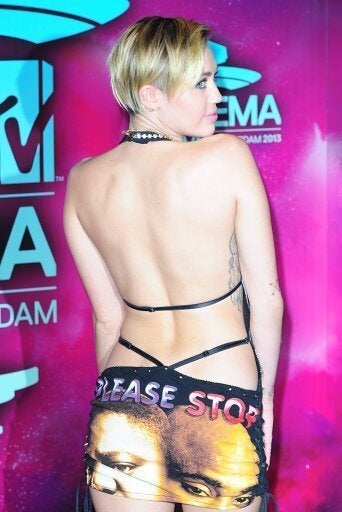 Miley Cyrus MTV EMA Awards 2013
In fact, Miley's omnipresent tongue was noticeable by its absence all evening. The singer had earlier whisked along the red carpet, opting to meet fans instead of talking to the press, presumably because the latter would all be asking her how she was intending to out-do herself on stage.
In truth, it was a mixed bag of tone. She kicked off the evening's entertainment with a performance of her party hit 'We Can't Stop', dressed in a Bacofoil-esque dress with long sleeves, and trainers, with no twerking to be seen.
True, she was being hit by her co-dancer, a female dwarf, with whom she danced throughout the introduction to the show.
This could have been the most controversial part of the night, to be sure, until everyone's favourite former Disney princess later remembered what city she was in, and set to doing as the Amsterdamians do.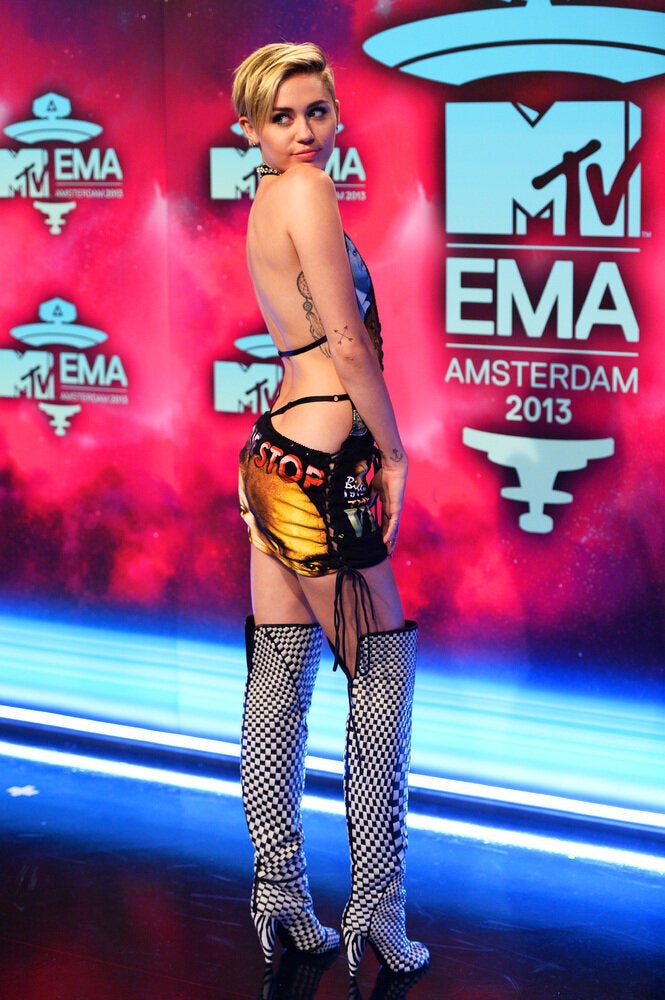 MTV EMAs Best & Worst Dressed
The 2013 MTV EMA ceremony is repeated in full tonight (Monday 11 November) at 6.30pm on MTV UK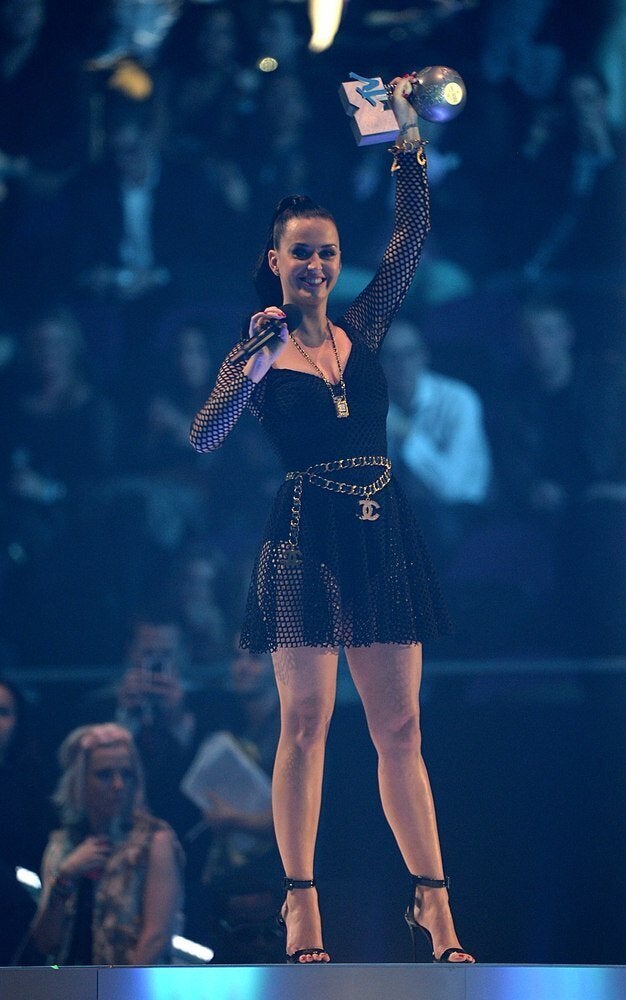 MTV Europe Music Awards