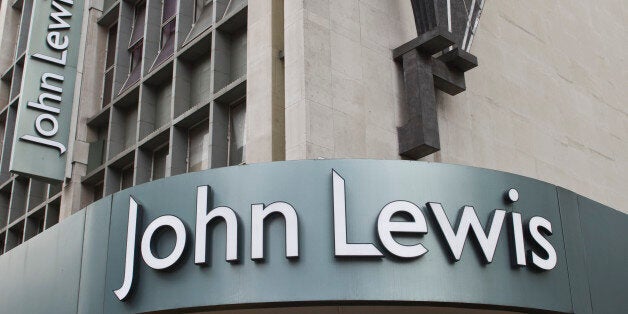 However, tweeters did not realise they had not messaged the John Lewis shop, which is at @JohnLewisRetail, but Mr John Lewis, from Blacksburg Virginia.
Having joined Twitter in November 2007, with a recent return to his account in August 2013, Mr Lewis has spent the last few days courteously helping Twitter users message the real John Lewis they were on about.
No matter what query the John Lewis fans are asking, Mr Lewis patiently redirects them to the shop.
John Lewis isn't the only man to get into a muddle with a massive British brand, as Will Smith (NOT the actor, but a self-confessed "geek") has found with his '@WHSmith' account.
British tweeters would all know the retailer WH Smith but perhaps not that it is on Twitter as @WHSmithcouk.
Smith is clearly more entrepreneurial than Lewis about the moneymaking opportunities possible with his account, who drily notes that WH Smith is apparently "a large bookstore".
Last June, NatWest customers took to Twitter to vent their annoyance at being unable to access internet banking and with money disappearing from accounts.
She cheerily directed customers to NatWest's actual Twitter account, @natwest_help, writing as her biography: "I am a 22-year-old woman and I'm not a bank."