'Borgen' is set to return to our screens this Saturday evening for the third and final series, and keen viewers of the hit Danish political drama will notice a completion of the show's love triangle.
In the first series, it was newly-installed Danish PM Birgitte Nyborg (Sidse Babett Knudsen) leaning heavily on her spin doctor Kasper Juul (Pilou Asbæk) as she stepped up to power.
The second series saw Kasper and go-getting journalist Katrine Fønsmark (Birgitte Hjort Sørensen) finally sort out their on-off relationship.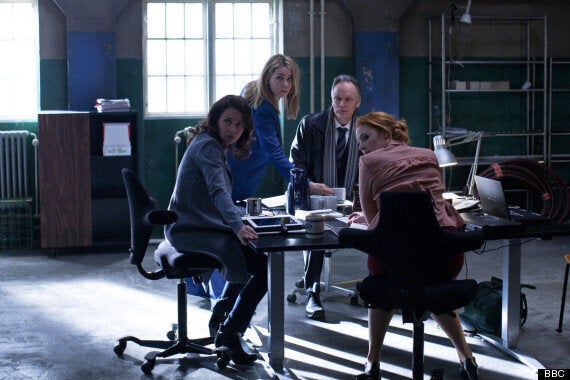 Katrine and Birgitte finally get some scenes together this time around
Well, guess what, Series 3 finds characters Birgitte and Katrine finally getting some decent scenes together, as Birgitte struggles to deal with her change in status, and Katrine struggles to juggle a career and motherhood.
"It was good to have screen time finally with Sidse," explains actress Hjort Sørensen, who caused heads to turn when she paid a visit to Westminster last week.
"We were sad that we only had two or three interviews together in the first two seasons. We'd bump into each other in makeup and that was it.
"The characters really liked each other - they were both idealistic - and the writers felt the same way."
'Borgen' may have become a massive global hit, now being shown in 70 countries, with its combination of political and personal storylines, but Hjort Sørensen is personally critical of how much of the personal lives we viewers get to see.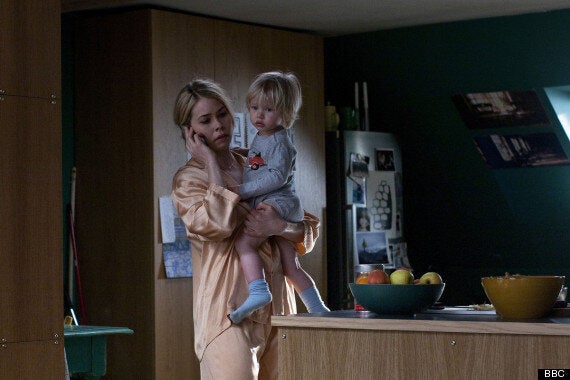 Katrine must juggle motherhood with her career in the final series of 'Borgen'
"I wanted to make 'The West Wing'," she jokes, "but I didn't have the power to make that happen."
But, as a progressive Dane, she doesn't notice the strength of the female leads as much as we might do...
"Having two strong female leads seems to resonate here (in the UK). In Denmark we're slightly further ahead in terms of gender equality, and making the choice between motherhood and work."
The third and final series of Borgen airs on BBC Four, Saturdays at 9pm. The box set is released on 16 December by Arrow Films.