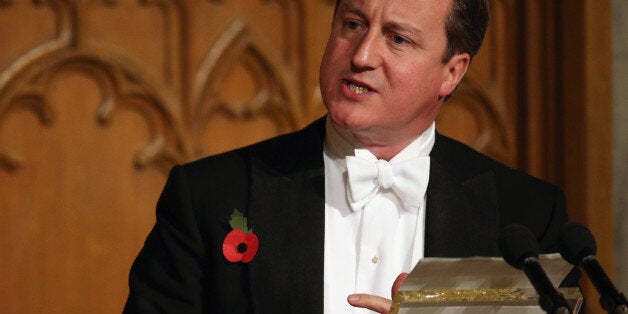 David Cameron has suggested that public spending should continue to be squeezed in a "fundamental culture change" that would leave the British public sector "permanently" slimmed down.
Speaking at the Lord Mayor's Banquet in the City of London, he said the best way to keep the cost of living down was to take "difficult decisions on public spending" to leave "a state we can afford".
"It also means something more profound, it means building a leaner, more efficient state. We need to do more with less. Not just now, but permanently," he added.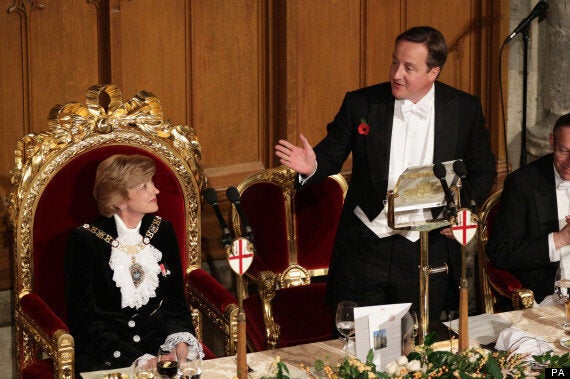 Lady Judge Lord Mayor Alderman Fiona Woolf with Prime Minister David Cameron during speeches at the Lord Mayor's Banquet, at the Guildhall in the City of London.
Critics seized on the Prime Minister's words as proof that the coalition's austerity strategy was motivated by ideology rather than economic necessity.
A spokesman for the PCS Union told the Huffington Post UK: "The Tories in this government, propped up by compliant Lib Dems, want to finish what Thatcher started, and surely no one ever believed austerity was about anything other than ideology."
The Prime Minister used his speech at the Lord Mayor's Banquet in Guildhall to pour scorn on the suggestion that Britons would be better off if the government chose to "spend more and more taxpayers' money".
Cameron's remarks clashed with his claim in his New Year's Message for 2011, when he said: "I didn't come into politics to make cuts. Neither did Nick Clegg. But in the end politics is about national interest, not personal political agendas.
"We're tackling the deficit because we have to – not out of some ideological zeal. This is a government led by people with a practical desire to sort out this country's problems, not by ideology."
In response to Cameron's speech, former Labour minister Tony McNulty tweeted: "Does any one remember Tory pledge at last election that said "Vote Tory for a smaller state, a leaner, more efficient state"?"
Earlier on in 2010, Cameron said he would have preferred to tackle the deficit without cutting public spending, telling party members at the Tories' annual conference: "Everyone knows that this government is undertaking a programme of spending cuts. I know how anxious people are. 'Yes', they say. 'Of course we need to cut spending. But do we have to cut now, and by this much? Isn't there another way?'
"I wish there was another way. I wish there was an easier way. But I tell you: there is no other responsible way. Back in May, we inherited public finances that can only be described as catastrophic."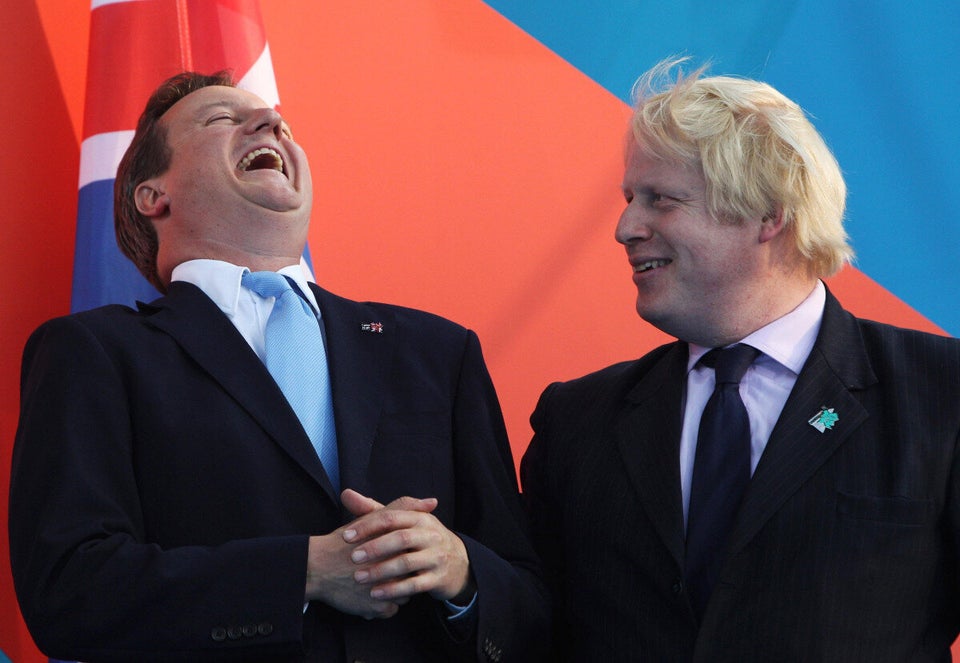 Related