Jennifer Lawrence has admitted she fears humiliating herself again in public after she stumbled up the stairs on the way to collect her Oscar earlier this year.
The actress - who dazzled on the red carpet of 'The Hunger Games: Catching Fire' world premiere in London's Leicester Square on Monday night - says she recently had to put her fall behind her to avoid a repeat performance at her brother's wedding.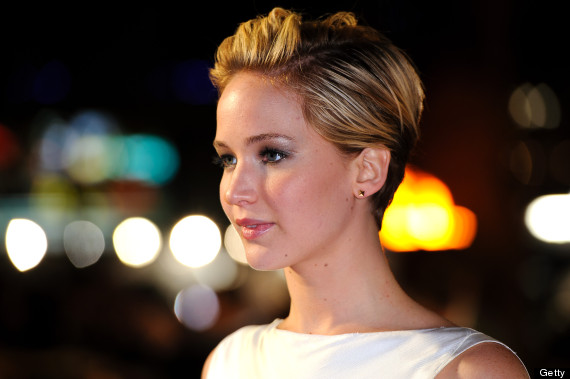 Jennifer Lawrence at 'The Hunger Games: Catching Fire' premiere in London on Monday night
She told The Metro: "I was just at my brother's wedding and I had to walk down all these stairs and I thought 'I can't fall again! I can't'."
"I don't have any plans to avoid future falls. I can only use sheer will power. I will be much more focused when I'm walking."
She also revealed that she's finally stopped beating herself up about falling over in front of millions of television viewers back in February.
"There really was no magical recipe for getting over the fact you've fallen flat on your face in front of the entire room and then forgetting to thank the director and Harvey Weinstein on stage," she said.
"Not only did I blow it on the way up, I blew it on stage.
"I can't say a certain remedy or thought made me feel better, it was just time that went by and eventually I could stop slapping myself every time I thought about it."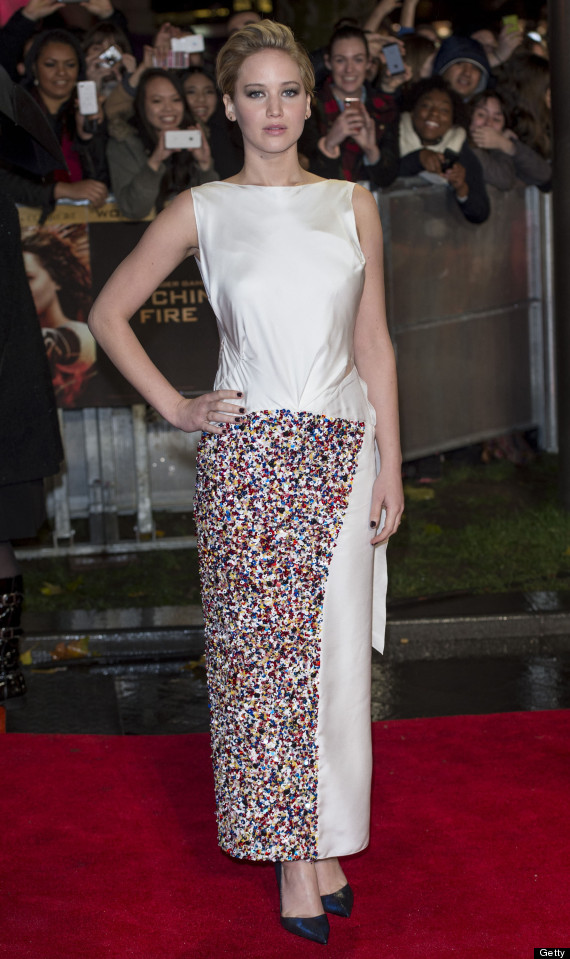 Meanwhile, Jen's new shorter hairdo has divided fans on Twitter.
One tweeted: "I know this means I have little to be worrying about, but Jennifer Lawrence's mom hair genuinely concerns me."
Another tweeted: "Jennifer Lawrence looks like a 37 year old mum with that hair."
But not everyone disliked her new look.
One fan tweeted: "I love Jennifer Lawrence with short hair. I love anyone with short hair actually, I will be joining that crew soon enough."
And another added: "Jennifer Lawrence looks FLAWLESS, as ever. She is rocking the hair!!!!"
See all the red carpet pics from 'The Hunger Games: Catching Fire' world premiere below...
LIKE US ON FACEBOOK | FOLLOW US ON TWITTER