The massive and deadly typhoon that has killed tens of thousands of people, made countless more homeless and caused billions of pounds worth of damage is headed our way!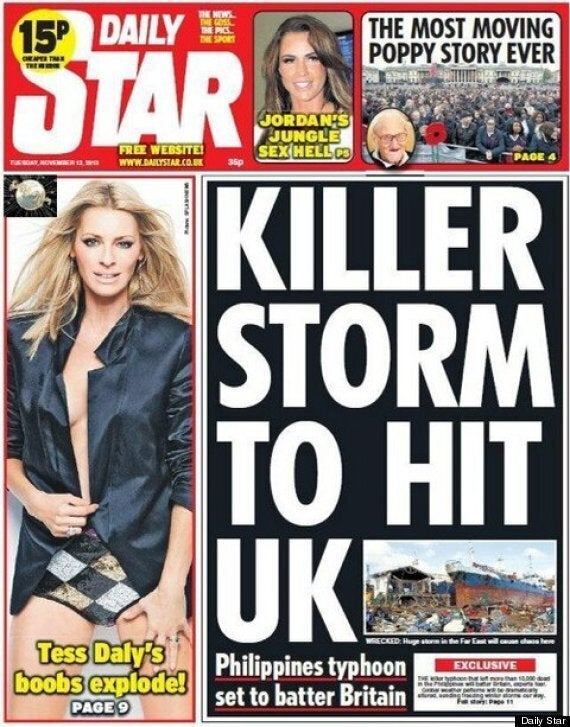 You see, what the hyperbole-laden red top has done is cleverly combine a news report about the foreseeable path of the storm with one about a particularly cold winter that may be in store for us.
Thankfully the calm and rational people at the Met Office are on hand to tell us what effect Haiyan will have on the UK.
A spokesperson said in soothing tones: "It will not affect the UK at all.
"This is a storm that is already blowing itself out on the other side of the world.
Related