It's that time of year where money is scarce and stomachs are rumbling. That's why we've teamed up with Sainsbury's and StudentBeans.com to offer you the chance to fill your fridge.. for FREE.
Yep, that's right. You could be landed with £100 of Sainsbury's vouchers for you to spend on whatever you please.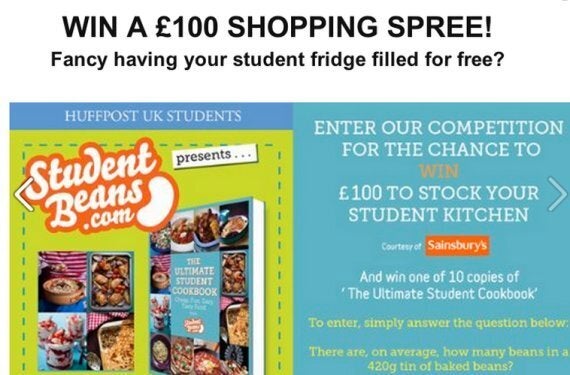 All you have to do is like our Facebook account and answer one simple question:
There are, on average, how many beans in a 420g tin of baked beans?


Related