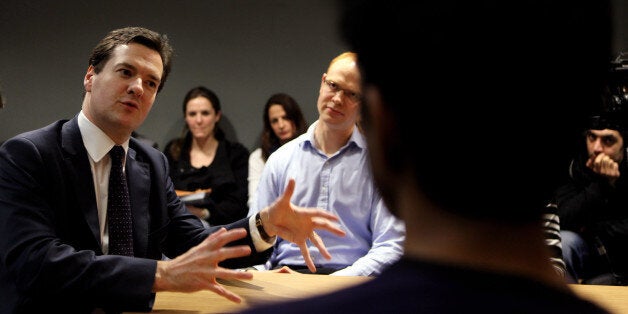 George Osborne could unveil plans next month in his Autumn Statement to scrap national insurance payments for employers who hire young people, in a major move to tackle youth unemployment.
The Chancellor is said to be looking at the idea in order to get more young people into work, as the latest employment figures revealed that the number of young people out of work has fallen by 8,000 to 965,000.
A senior Treasury source told the Sun: "George will do something to keep on tackling youth unemployment in the Autumn Statement. He recognises this is an important priority."
Scrapping national insurance for employers, which the Tories branded a "jobs tax" before the 2010 General Election, could cut firms' wage bills for each young worker by £520 a year. Osborne said on Monday at the Telegraph's Festival of Business that he wanted "simpler taxes".
Business groups have welcomed news that the Chancellor further action to get young people into work. A spokesman for the Institute of Directors told the Huffington Post UK: "It is absolutely right that the Chancellor should be considering ways of tackling the UK's unacceptably high level of youth unemployment.
"National Insurance increases the cost of employing people. Businesses would be more likely to take on extra staff if they had to pay less tax to do so. This also applies to jobseekers over 25."
However, the IoD warned that the Chancellor needed to focus on more than just a tax cut.
"While a tax reduction may help, the overriding issue is the failure of our education system to provide our young people with the skills they need to find employment," the spokesman added.
"Our school leavers have among the lowest levels of numeracy and literacy in the developed world. Without these basic skills, they will continue to struggle in the jobs market. The Government have initiated vital reforms to our education and welfare systems, but the process is like turning around a super tanker. It will take years of steady effort to overcome this problem."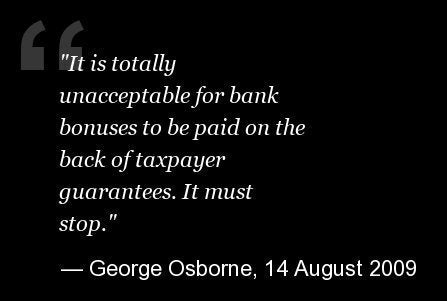 George Osborne Vs Bank Bonuses