Everybody knows Oprah Winfrey, right? The media mogul, producer and generation-defining chat show hostess vibrant with so much energy that, during a whistle stop tour to London, she starts singing - loudly, infectiously - as soon as I enter the room to meet her?
Right. But this can actually be the problem when it comes to getting a good film role, it transpires.
"There's no denying it, and that's not ego saying that, it's just fact, that you have to lose... Oprah," she explains, adding that she's been turned down before because of that very thing.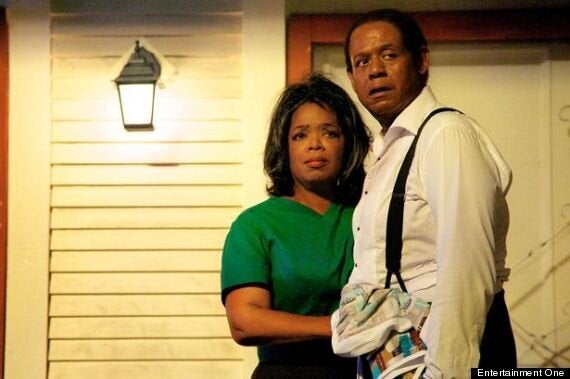 Oprah stars with Forrest Whittaker in 'The Butler' - witness to a half-century of American history
"I asked one director for a small role, and he wouldn't even let me audition," she remembers.
"He said, 'There's not enough time on the screen for the audience to lose Oprah.'
"I don't know how I would play a contemporary character," she muses. "It would have to be an extraordinary script, because anything contemporary, you have to get over the 'There's Oprah... why's she acting like a judge?'
"It would be like Johnny Carson trying to be an actor. You'd be like, 'There's Johnny,' so the greatest compliment to me is when people say they lose Oprah on the screen."
Which is exactly what happens in her portrayal of Gloria Gaines, the wife of Forest Whittaker in 'The Butler', Lee Daniels' epic drama of America's modern history - civil rights protests, assassinations, progress - seen through the eyes of Cecil Gaines, White House butler to seven consecutive presidents.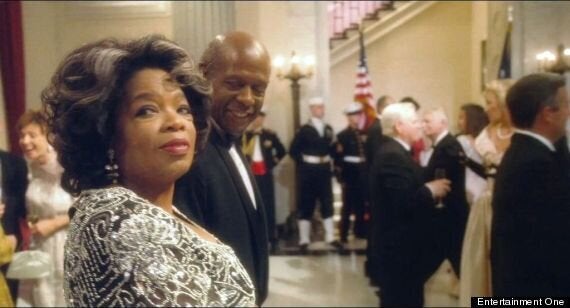 Oprah and Forest both have to age over the course of the film
While Cecil is a silent witness to the decisions behind a half-century of US history, Gloria succumbs to the pressures of a hardworking but absent husband, a flirtation with a neighbour, alcoholism and a family split by the civil rights protests. It's a meaty role, and Oprah inhabits it fully, from the young lady Cecil courts, to the weaker but wiser old lady sitting next to him on the porch.
Director Daniels ('Precious', 'The Paperboy') turns out to have been one of the few people with the nerve to say 'No' to one of the world's most powerful women - something, judging by her laughter, that tickled and impressed her...
"It's hard to find people who will tell you the truth, which is why this was so appealing," she remembers.
"Lee was trying to raise money for this film, that's why there are 37 producers in the credits, and he never asked me for a dime.
"He told me later, 'That was on purpose, because once you give me money, I don't have any control, you get to tell me what to do. I didn't want your money, I wanted you.'"
As Oprah's millions of fans already know from her chat show years, when she gets excited, her voice can increase by a few decibels. "Whoever says that... to me???" she bellows, clearly disarmed by his lack of interest in her fortune.
I'd read that Lee Daniels was concerned about critiquing her performance, but she dismisses this with another bellow.
"He had NO trouble critiquing me loudly, regularly, and in front of everyone. One day we were trying to do something meaningful, and he shouted into the megaphone, 'Fake, fake... you're all fake.'"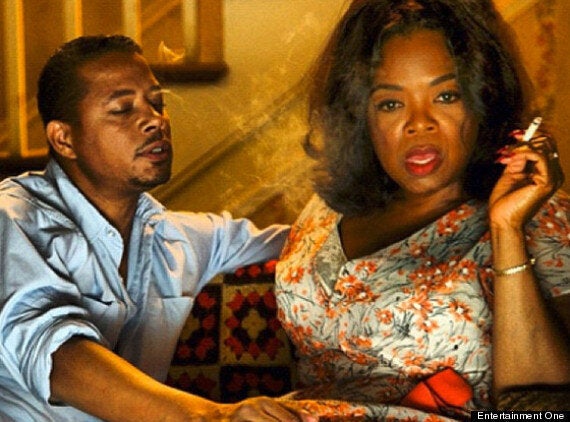 Lee Daniels encouraged Oprah to 'push the envelope' - here on screen as Gloria Gaines with Terrence Howard as her attentive neighbour
Oprah clearly had a ball making this film, and Daniels has wrested a performance out of her that's up there with her Oscar-nominated performance for Steven Spielberg in 'The Colour Purple'.
The story of 'The Butler', whose own son is seen joining the student activists in America's Deep South at the height of the civil rights protests and with its emphasis on the individuals who supported the more celebrated icons of the time, Oprah finds equally personal...
"Martin Luther King and other civil rights leaders might have led the marches, but it was the foot soldiers who made the history," she says.
"I feel a sense of gratitude," she goes on, her voice much quieter and more reverent now. "I've been carried by them. I stand on their shoulders, and the path that I walk is a path that they paved for me. I wouldn't be here if it weren't for them.
"Seeing the film made me realise this all happened in my lifetime. 50 years ago, I wouldn't have been able to ride a bus, go in a hotel, be a journalist. Had those kids not got on those buses, nothing in my life would have been possible."
It's been 15 years since Oprah was last on the big screen - so why now?
"I was just wondering if I could do it," is the answer.
"I don't have any ego about acting. I'm totally open to learning. My first experience was, 'I can't believe I'm in this movie ('Purple'), and my second experience was I can't believe nobody saw this movie ('Beloved'), so I've seen both sides."
One thing that has always inhibited Oprah, it transpires, is her lack of ability to cry on cue, and she's turned down scripts because of it. Once again, 'The Butler' demanded some tears, so, with recognisable gusto, she decided to address the problem...
"Lee Daniels recommended me an acting coach, and I told her the problem. In 20 minutes I was bawling in a chair," she chuckles.
"And she told me this was good. Because she thought managing the business of 'Oprah' would have shut down those vulnerable spaces. She told me 'You didn't shut down. You can still go down there and pull it out.'"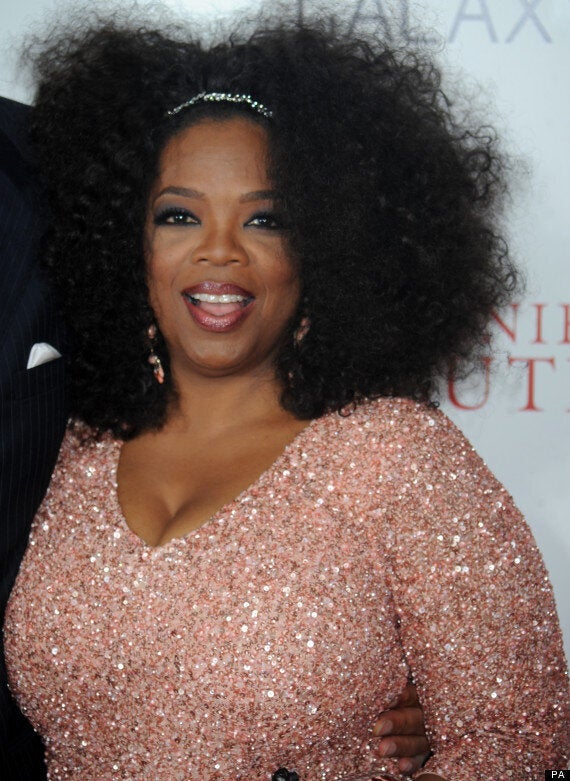 'You have to leave yourself vulnerable'
Which must be an achievement in itself, after years of success, focus, ball-breaking decision-making and hard, hard work, I'm guessing?
Oprah's staring at me intently now, so I'm getting the full benefit of the power for expressiveness that has made her so influential.
"Exactly," she says. "You have to leave yourself vulnerable enough to go in and reach it.
"I'm going to cry now," she laughs, leans back and fans her face. But she doesn't, and she starts singing again as we say goodbye.
'The Butler' is in UK cinemas today. Watch the trailer below...
Related