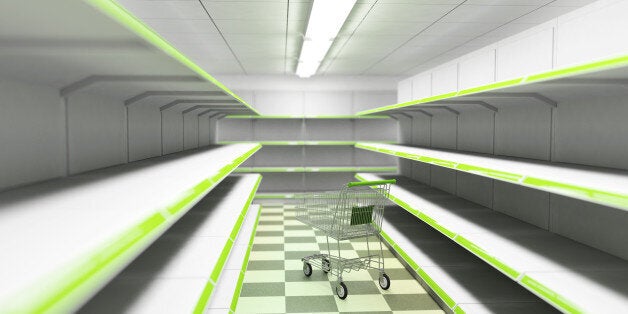 Shoppers have been urged to do their shopping sooner rather than waiting for pre-Christmas sales, as experts warn that retailers have been cautious and ordered in the smallest amount of stock in years.
David McCorquodale, head of retail at KPMG, warned that this Christmas could be the "most understocked in years", explaining that shops have been stung over the previous years by having to flog off leftover stock at knockdown rates.
He added: "Retailers don't want to be left holding the baby this Christmas and so most have kept stock holdings down to a real minimum. They are desperate to avoid the deep discounting of previous years when a combination of over ordering and depressed consumer spending left too much surplus stock on the shelves and they had to slash prices to shift it.
McQuordale went on: "Retailers in the fashion world tell me they are carrying 3% to 4% less stock in comparison to this time last year. This might sounds like a small percentage, but this reduction will save these retailers millions in wasted margin."
"The end game has to be a shop that looks stocked on Christmas Eve, but supported by a storeroom that's nearly empty. The cold reality is some shoppers, who hold off for a discount, may simply not get what they want this Christmas."
KPMG's warning has sparked bemusement on Twitter, with claims that it is an attempt to incite shoppers into a retail "frenzy".