Sebastian Vettel set a new Formula One record for most successive wins in a single season, but the sport is in danger of becoming more tedious than the Michael Schumacher era.
For the eighth straight time Vettel took the chequered flag, doing so with consummate ease in front of a buzzing crowd at the United States Grand Prix.
Vettel has now surpassed Michael Schumacher's feat of seven in a row in one campaign, and next week in Brazil can equal Alberto Ascari's all-time mark of nine consecutive wins set in 1952-53.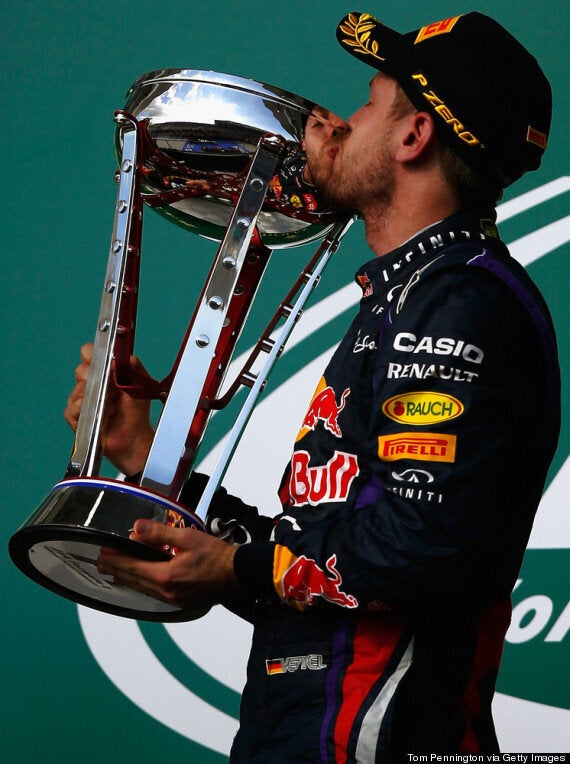 Vettel won his eighth successive Grand Prix in Texas on Sunday
Vettel has now won 12 of the year's 18 Grand Prix and could end the year with 13 from 19 in Brazil this weekend.
Following the win, and ahead of producing another beautiful ring of doughnuts for the third straight race in his Red Bull by way of celebration, Vettel delivered a poignant message over the team radio.
Told he was a record-breaker again by team principal Christian Horner, Vettel initially said: "I'm speechless!"
But as a man not prone to being silent for too long, Vettel added: "We have to remember these days. There's no guarantee they will be forever.
"We have incredible team spirit. I'm so proud of you guys. I love you."
Vettel ultimately cruised to the line, beating Lotus' Romain Grosjean by 6.2secs, with Mark Webber settling for third as a late shot to get by the Frenchman failed as his Pirelli tyres started to fall away.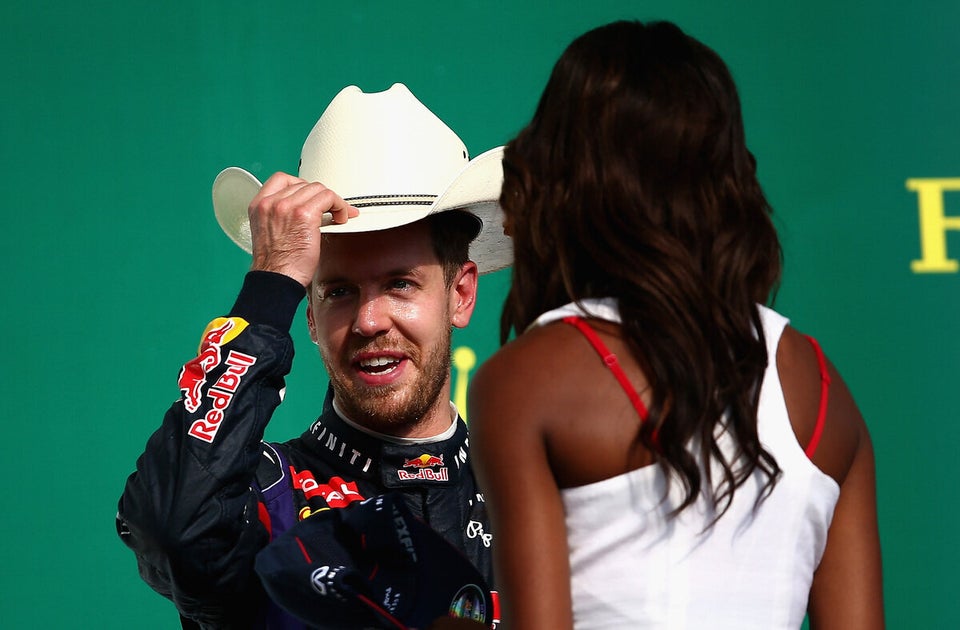 Vettel wins in Texas
Following the three-week August holiday Vettel and Red Bull have been in a class of their own, aided in part by the change in rules due to come into force for 2014.
With significant resources required for the 1.6-litre turbo-charged V6 engines that replace the current 2.4-litre V8s, teams made a call to focus their money and ideas on next year's cars.
Red Bull, by their own admission, continued to develop this year's RB9 to the detriment of the RB10 as they were expecting far more of a challenge.