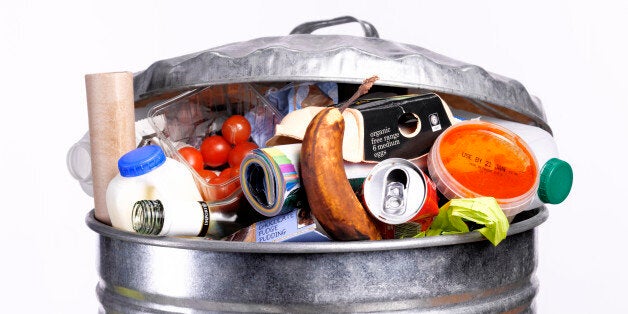 Since coming to office coalition ministers have been keen to tell Britons to stop wasting food - but government departments should probably be prepared to eat their own words.
Officials at the Department for Environment, Food and Rural Affairs (DEFRA) have been throwing away more than five tonnes of unused food a month, a Freedom of Information Request by the Huffington Post UK has revealed.
The 5,300kg thrown away from DEFRA's London and York offices this May is more than double the amount thrown away in January (2,253kg) and the equivalent weight of an armoured military truck.
Green Party leader Natalie Bennett told the Huffington Post UK: "Food waste, primarily in the food chain, is a huge problem in Britain - and the department should be setting an example."
Bennett added: "These figures seem disturbingly high, and the sudden more than doubling in May and June is a cause for concern. It is to be hoped that action has been taken to cut this.
"I'd also like to ask if, given the level of hunger in our society, with half a million people dependent on food banks and the levels of malnutrition of people admitted to hospital doubling in five years, whether the department is ensuring that any food that might be given to charities is being donated."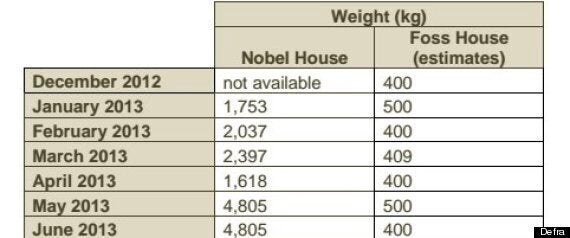 Defra's figures on how much unused food officials throw away from their London HQ (Nobel House) and York offices (Foss House)
Defra explained that the figures for food waste also include things like "tea bags, peelings, apple cores, coffee grounds as we would not consider these usable food".
The department said that food waste from the London and York offices are thrown away by being sent to anaerobic digestion, through which microorganisms break down biodegradable material in a process that reduces the emission of landfill gas into the area and produces its own biogas.