Apple's outlandishly futuristic 'spaceship' HQ has been given the go-ahead from Cupertino City Council.
After a unanimous vote in October, the tech giant should receive official building permits today (Wednesday).
Cupertino Mayor, Orrin Mahoney, said: "Go for it. We're eager to see it happen. Go for it."
Not surprising really, Apple has agreed to increase the amount of taxes the city will receive from the company by reducing the sales tax rebate it gets each year.
The huge 76-acre, 2.8-million-square-foot California 'campus' includes spaces for an apple orchard, fields, trails and some ridiculously massive underground car parks and pavilions.
It has been designed with sustainability in mind much like its planned factory in Arizona.
The building is designed by Foster and Partners, and is currently aiming at a completion date of 2016.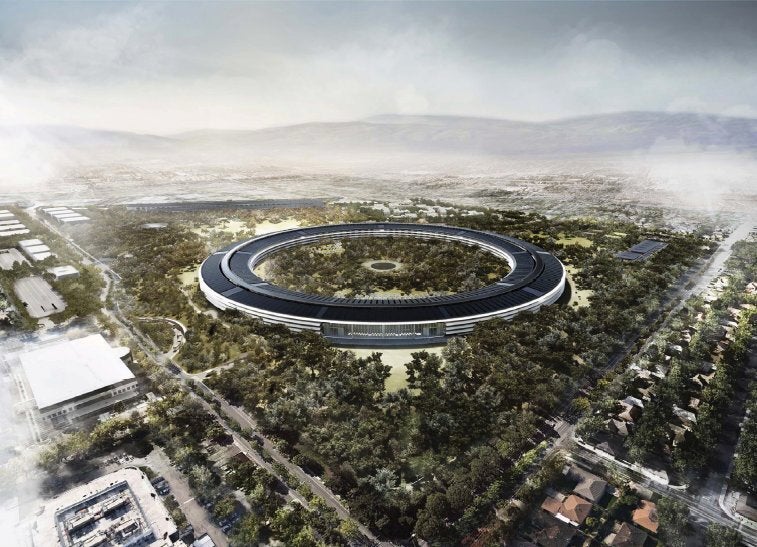 Apple HQ